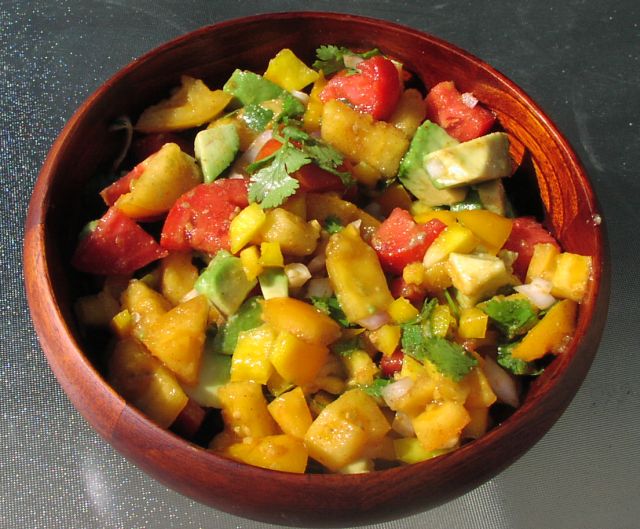 With the Superbowl right around the corner, I've updated one of my very favorite recipes with a few tweaks. This always goes at warp speed at our parties. Count me in for anything that involves avocado, lime, cilantro and tomatoes!
1 avocado, diced
3 medium sized tomatoes, diced
1/2 sweet pepper (red, yellow or orange) diced
1 Tablespoon diced sweet onion
1/4 cup of chopped cilantro
1 teaspoon cumin
1/4 teaspoon cayenne
1/2 lime
salt and freshly ground white pepper to taste
Add everything together, mix 20 min prior to serving, and enjoy!
While tortilla chips are the classic pairing, try jicama sticks for a nice crunch with some extra healthy fiber.
For a winter-friendly version or if you're short on time, use a can of drained diced tomatoes instead of the fresh tomatoes.