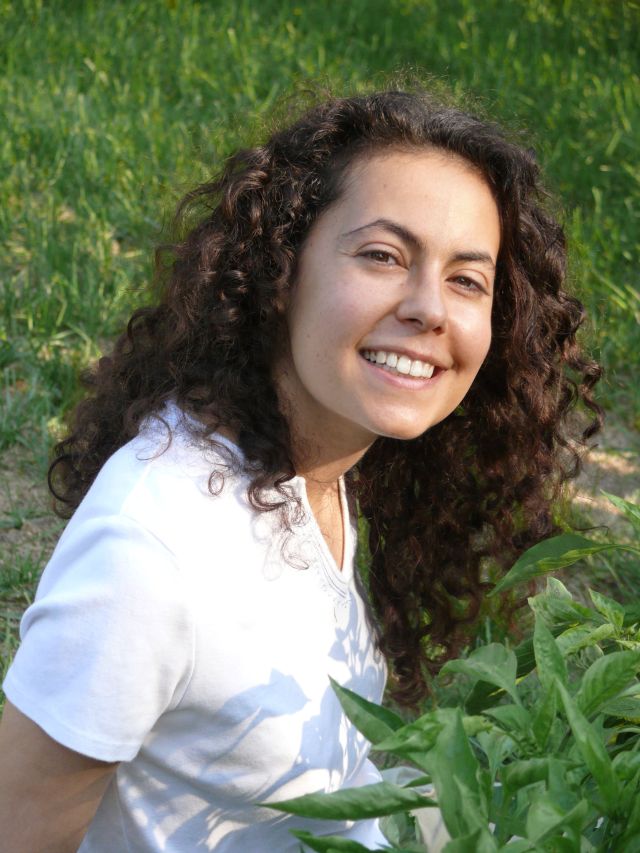 When I first went gluten and everything free, it was overwhelming and a little scary. Blogging made the journey friendlier and a lot tastier, too. At first, I wanted to focus on just the recipes. As time has gone on, my blog has come to reflect more of my personality and lifestyle, and my goal is for the site to represent "where food meets nourishment." Of course, it's a work in progress, and I appreciate everyone who takes the time to read, comment and share with me here.
I love to eat, cook, bake and garden, and my kitchen is my playground. My intention is always to keep things interesting, tasty and generally on the healthier side. I enjoy trying out new ideas and experimenting, and  also really appreciate really simple foods that I can make easily.
I have a website dedicated to my nutrition practice, info on Celiac disease, the gf diet and allergy free eating. But this is the spot for my recipes and musing on food and self-care.
I have a fabulous husband and two most marvelous cats. We all live in Fairfax Station, VA.
Enjoy, eat well and be well.
Nothing on this site is intended as medical advice, or as a substitute for a health care team.
Conflicts of interest:
Anytime I write a review, do a give-away, etc. I will clearly state if I received free products reimbursement or compensation for the post. My website does have Amazon Affiliate Links. If you click through and purchase products, I do receive a (very small) compensation. It does not change your price, and I do not believe this compromises my integrity. I wrote about my views here, and if you have any concerns or thoughts, feel free to contact me.
I have voluntarily joined RDs4Disclosure, with the principles of honesty and transparency with regard to any real or potential financial interests.
About me as a professional: Cheryl Harris, MPH, RD, CWC, CLC  (or in plain English, Master's in Public Health, Registered Dietitian, Certified Wellness Coach and Certified Lactation Counselor)

Cheryl Harris (full bio) has a Master's Degree in Public Health Nutrition from the University of California, Berkeley and a BS in Nutritional Sciences from Cornell University.  She has worked as a Registered Dietitian and nutritionist for the past 12 years and is a Certified Breastfeeding Counselor (CLC) through the Center for Breastfeeding. Cheryl has attended numerous trainings through the Center for Mind Body Medicine in DC and Tai Sophia, which focus on the health of a whole individual.  She also is certified as a Health and Wellness Coach through Wellcoaches.
Cheryl has been honored as the Virginia Dietietics Association Dietetics Leader of the Year for 2012 and received a Leadership Award from Department of Health in DC in 2005.  She is a board member for the Celiac Sprue Association and DC Metro Celiac Association.
One of Cheryl's particular passions is working with people to help them  enjoy a healthy gluten-free diet.   She has shared her expertise at the Virginia Dietetics Association Annual Conference, guest taught for Institute for Integrative Nutrition, presented at an FDA panel on Gluten in Medications, has been quoted in the Washington Post on a gluten-free diet, discussed gluten sensitivity on on "Let's Talk Live DC", chatted on Celiac Radio, and has authored articles and classes for Today's Dietitian, including "Thyroid and Diet" and Celiac and Thyroid disease .  She has been gluten-free for years, and loves sharing her knowledge and skills.  She has written articles on gluten free living for the Gluten Intolerance Group, DC Celiacs newsletters, and more.  She is a content editor for the Dietitians in Gluten Intolerance subunit of the ADA Medical Nutritional Therapy group.  She has given presentations on Celiac Disease and a gluten-free diet for an FDA Panel on Gluten in Medications, Virginia Dietetics Association,  Northern Virginia Occupational Health Nurses, DC Celiacs, Chesapeake Bay Area Celiac Support Group, King George Celiac support group, and has been involved in numerous  events to support the DC area Celiac community.
Cheryl has also presented on nutrition and health at Smith Farm in DC, Life with Cancer in Fairfax, VA, Holistic Moms in Alexandria, VA, and many others.
For 3.5 years, Cheryl had the pleasure of working with the Kaplan Center for Integrative Medicine in McLean, VA., which has a variety of fabulous practitioners that specialize in chronic pain management.   Cheryl has worked with DC WIC (Women, Infants and Children) in various capacities for 5 years, where she was honored with a DOH Leadership Award in 2005.  She provided nutrition counseling services at Children's Hospital to a clinic for obese children and teens, taught cooking classes for adults with learning disabilities and serves as a consultant for Mom Made Foods, a local organic baby food company.
Cheryl is passionate about eating well and living vibrantly well, and helping people find balance in their lives, no matter what.  She developed food allergies and intolerances several years ago, and learned first hand the challenges and "survival skills" for living well with food restrictions. She considers herself incredibly lucky, because she loves her work and the chance to help others! In her free time, Cheryl can be found digging (playing?) in her organic garden or experimenting (playing?) with gluten-free recipes in her kitchen.
Cheryl is a member of the following professional groups:
American Dietetics Association
Medical Nutrition Therapy DPG
Dietitians in Functional Medicine DPG
Women's Health DPG
Vegetarian Nutrition DPG
Pediatric Nutrition DPG
Oncology Nutrition DPG
Weight Management DPG
Celiac Sprue Association
Gluten Intolerance Group
Gluten Free Recipes
Power By Ringsurf