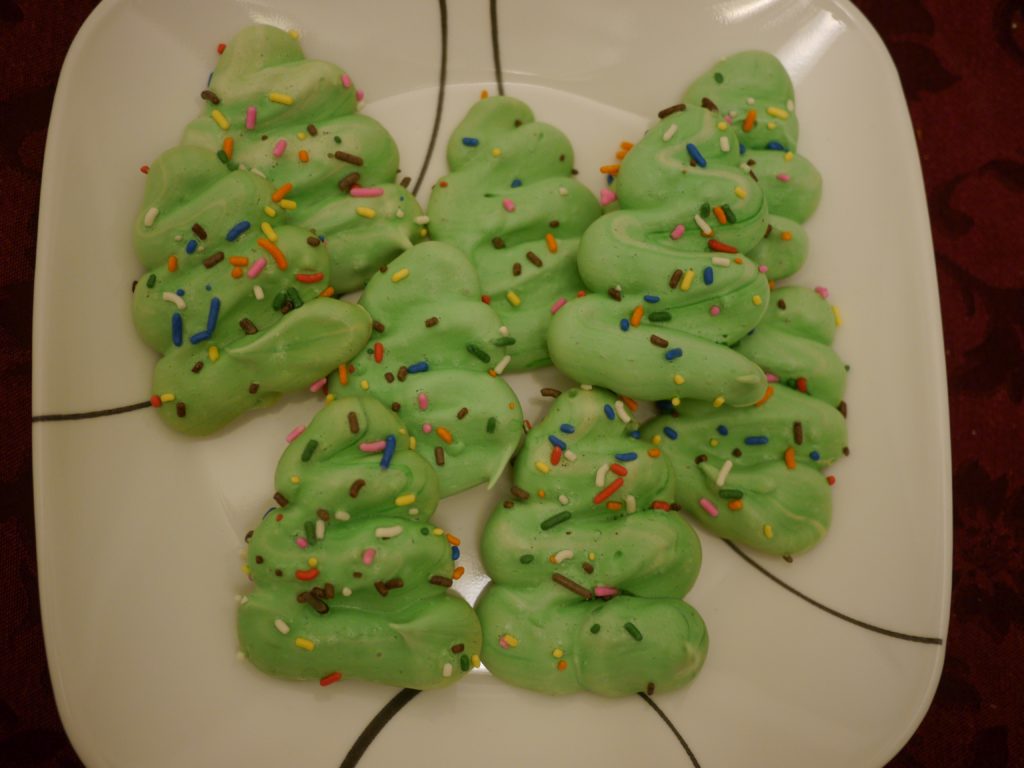 *please note, some posts on this website do contain affiliate links*
Aren't these adorable?
I love making meringues. They've delicious, they're festive, they decorate and keep well, and they work for people who are Paleo, people looking for a lighter dessert…the list goes on. They've been a staple over the years in Chez Harris, but I've recently switched to a different recipe because I didn't want to deal with finding grain-free powdered sugar. I'd love to hear your thoughts!
Whatever toppings amuse you.
Preheat oven to 250, and prepare 2 cookie sheets with parchment paper. Put a medium, flat tip in piping bag. In a pinch, you can just use a plastic bag instead of a pastry bag, and places like Michael's are great to find these kits locally.
Whip egg whites on medium speed with cream of tartar and salt. Turn up to high speed, add sugar 1 TBSP at a time. Add in vanilla beans. Continue to beat on high for ~5-6 min, or until you have stiff peaks.
Add food coloring, and pipe out into shapes. This batch was trees, but I've done snowmen, ghosts, and all sorts of fun shapes. Decorate as desired.
Bake at 250 for 45 minutes. Keep oven shut and leave them there overnight.
Store in an airtight container and enjoy!
*because you don't want to add too much total moisture, ground vanilla bean is better than vanilla extract if you're going to color the cookies. If you're not adding food coloring, it doesn't matter.
*please note, some posts do contain affiliate links*