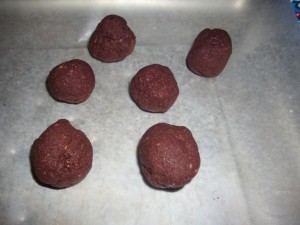 Okay, they're not the prettiest, but they ARE tasty!
The gang from Detox January had so much fun that Brittany of Real Sustenance and others suggested April in the Raw. And here we are!  Each day, another blogger is posting their raw recipes, and there's a link up to post yours, too.
Part of the reason I wa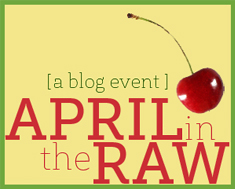 s intrigued by the event is that I tend to eat more cooked than raw fruits and veggies–what can I say, I have a sensitive tummy, although I adore raw foods (especially raw fruits!).  You can't beat the flavor of raw fruits and veggies.  It's important to me to explore the range of ways of eating, and this gave me the opportunity to step outside of my typical raw salads/fruits/veggies/nuts/seeds to a broader range.

Some of my favorite raw recipes:
Garlic scape pesto (my garlic are almost there!) w/raw nuts
Salsa-mole
Summer Rolls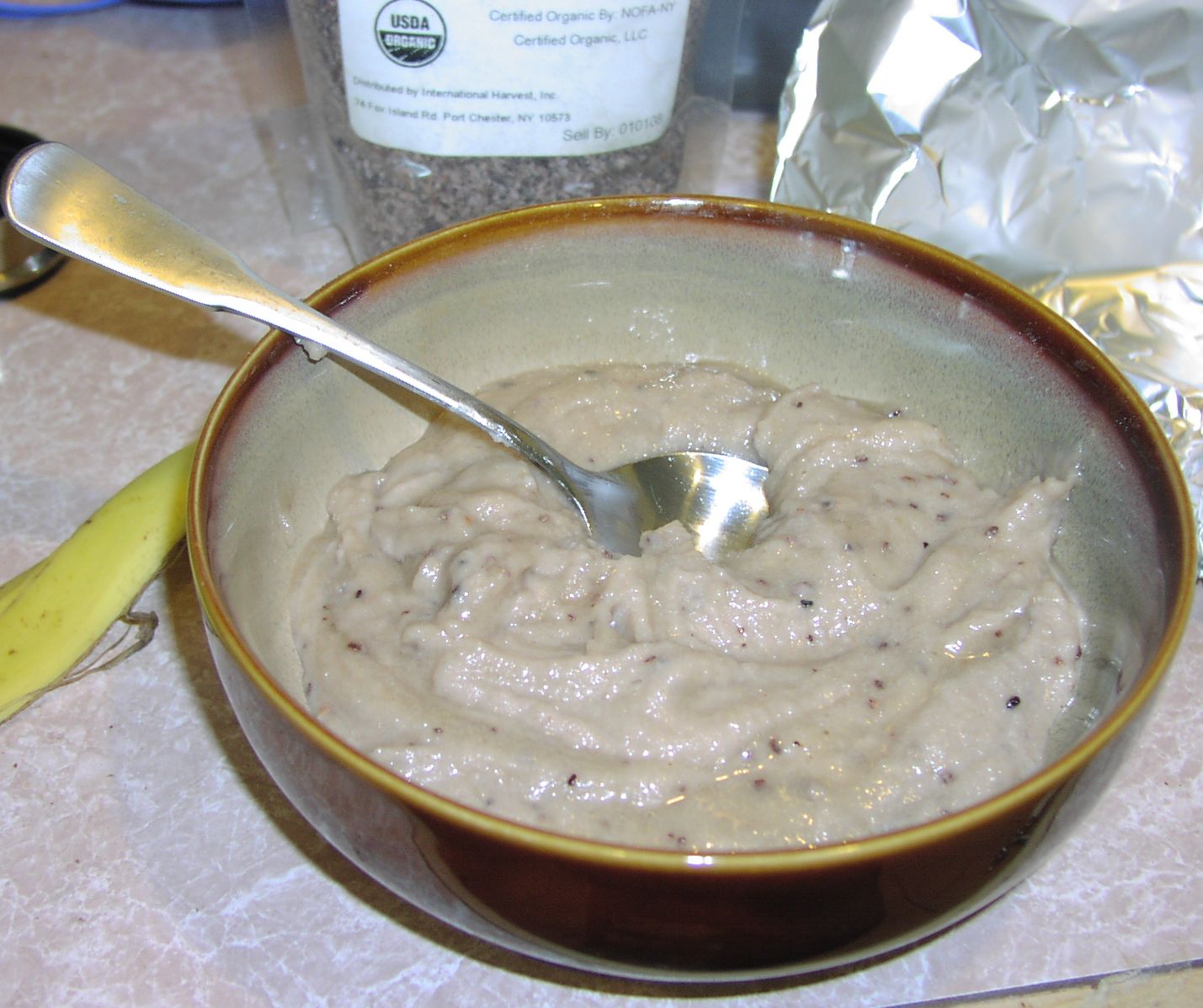 Bliss Dip (use raw nut butter)
Summer lovin' salad
Cocoa Carob Sweeties from Diet Dessert and Dogs
and I am itching to make this one from Gluten Free Cat, too: Double Cocoa Cranberry Drops
It was easy to figure out what to make.  I still have raspberries in the freezer from my garden last year, and the new ones are starting to bud, so it's time to get on with it!  I tend to hoard my garden stash because, ya know, it's a long winter and my inner squirrel emerges.
But I digress.  These have a yummy, wholesome, very filling feel to them–the way you feel when you eat 'real food', vs how you feel when you're taking in too much sugar (of whatever sort) for your body.  And Senor picky (AKA husband) liked them, although I feared they weren't sweet enough for his taste.
Raw Choco Rasp Yummies
¼ cup raw cocoa powder
¼ cup raspberries
½ cup soaked/well drained hazelnuts
¼ tsp stevia concentrate/10 liquid drops
1 Tablespoon raw agave or honey
Soak hazelnuts 4
-6 hours and drain really, really well. Put in a food processor with all the ingredients except liquid sweetener. Blend for 3-4 minutes. Add in liquid sweetener and it will come together easily! Roll into small balls and refrigerate, or just pop into your mouth.
Do check out the rest of the April in the Raw lineup, and a big thank you for Brittany for the inspiration for this fun event.