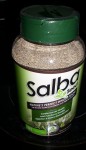 I was looking back through my camera to delete old pictures and was stunned to see that it was like a journey back through time.  Mind you, 98% of the pictures were of food, and yet I could remember which cake I made for which birthday, my delight with the first watermelon, which dip was for which party, and so on.  It was a fun trip down memory lane, complete with tastes and smells.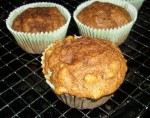 I did get back in the kitchen and made my Bittersweet fudge with a mint variation, Chickpea crackers, and I hope to post a step by step picture version, and Melissa's Pumpkin Pecan Boyfriend Bait, and her Sweet and Spicy Moroccan Stew, too. I posted a review for Adopt a Gluten free Blogger here.
I also wrote a post on Self-Acceptance and Authenticity, which is something that I don't normally do, and it was an interesting and very personal experience for me.  Essentially, I have many wonderful, beautiful aspects to my life, and yet there are challenges and I tend to pretend they don't exist.  It felt like writing a post on those would be more complete, and much more full representation of me.  I appreciate all of the very sweet comments.
Michelle, of Gluten-free Smiles is our hostess, and she's chosen chia as our ingredient.  I think that's a first!  I love chia, and have articles on nutrition benefits and baking with chia.
I've got a bunch of recipes that use chia:
And I look forward to seeing everyone else's way of using chia.
Onto food!
Monday:
Salmon and avocado with herb salad
Tues:
Nightshade stew with fennel
Weds:
Quinoa with broccoli and Kalamata olives

Thursday:
"Breaded" Turkey cutlets with veggie TBD. If I can find kale, I'd be delighted
Friday:
Leftovers
Baked goods:
I am finally getting a new bag of almond flour…and will have to see where spirit moves me, so to speak!