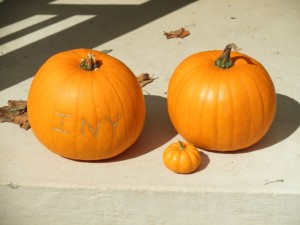 We had a deliciously good Pumpkin Carving party, and I'm eager to share the recipes in case you've still got a Halloween-themed party in the works this year! It was great fun, with 40-ish people and pumpkin goop as far as the eyes can see.
Everything always is gluten-free, and some things are dairy free, soy free, egg free, vegan, paleo, etc. to make sure that everyone is happy and well-fed.
Drinks:
Appetizers: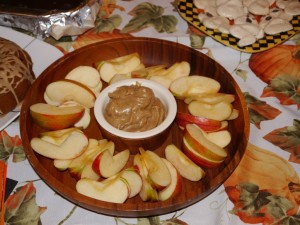 Raw caramel dip from Whole Life nutrition and honey crisp apples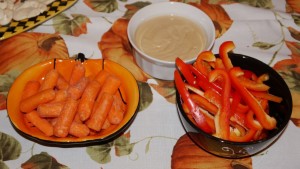 Tangy peanut dip (sauce made as a dip, from Paleo Cooking by Elana Amsterdam)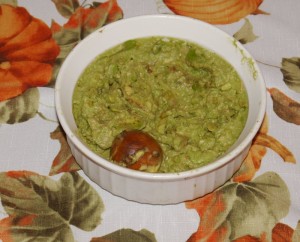 Guac!
Desserts: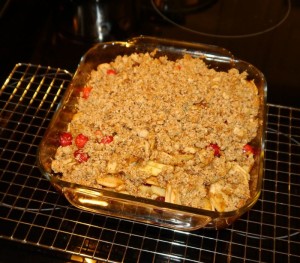 Apple crisp Vegan, grain-free—one of my very favorites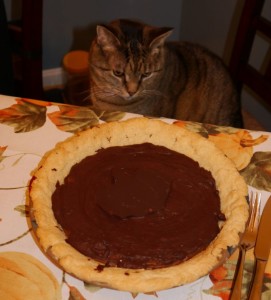 Chocolate Pumpkin Pie—this recipe from Chocolate Covered Katie didn't come anywhere near filling my pie crust, so I made a chocolate ganache to go on top and fill it out some more.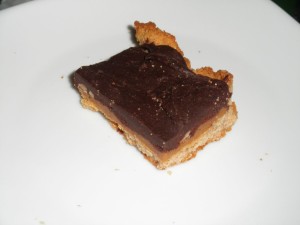 Chocolate Caramel Bars: A variation on this recipe, with a honey caramel. I'm not sharing the caramel recipe because the recipe I used didn't work well. So I simply *must* make it again, right?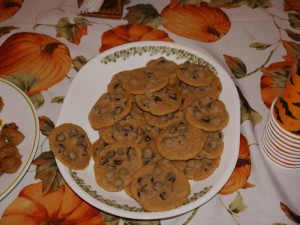 Chocolate Chip Cookies: I do believe there would be a riot if I didn't make Carrie's cookies every year.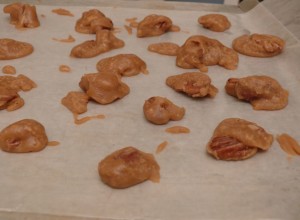 Pralines  This batch is made with a classic recipe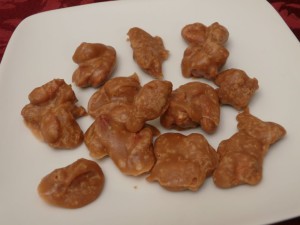 And Vegan Maple Pralines! So amazingly delicious—refined sugar-free and vegan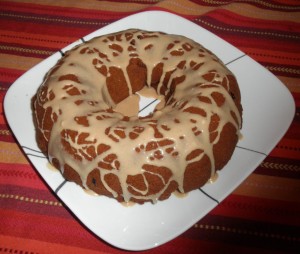 Pumpkin Raisin Cake with a Maple Spice Glaze from the Gluten-Free Goddess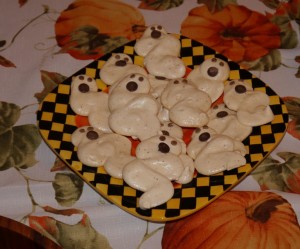 Spooky Meringues from Heather of Celiac Family
Food-food: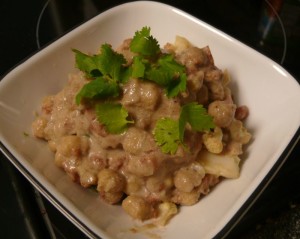 Coconut curried chickpeas with rice
And for those of you who write me to say, wait a minute, shouldn't all of this be healthy? We all define healthy differently. Everything at our parties is homemade and made with love. All of it is free of gluten, artificial whatevers, HFCS and trans fats. Some options have gobs of sugar, some have natural sweeteners or little to no sweeteners. And it's a party. So that's all I'll be saying about that.
Here are pictures of the pumpkins
and previous party roundups: