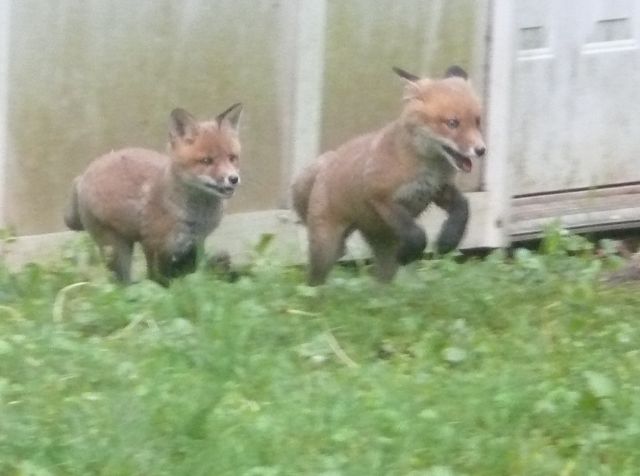 The foxies (informally known as the young hooligans) are growing and are starting to look sorta like adults, except they're in perpetual motion. It's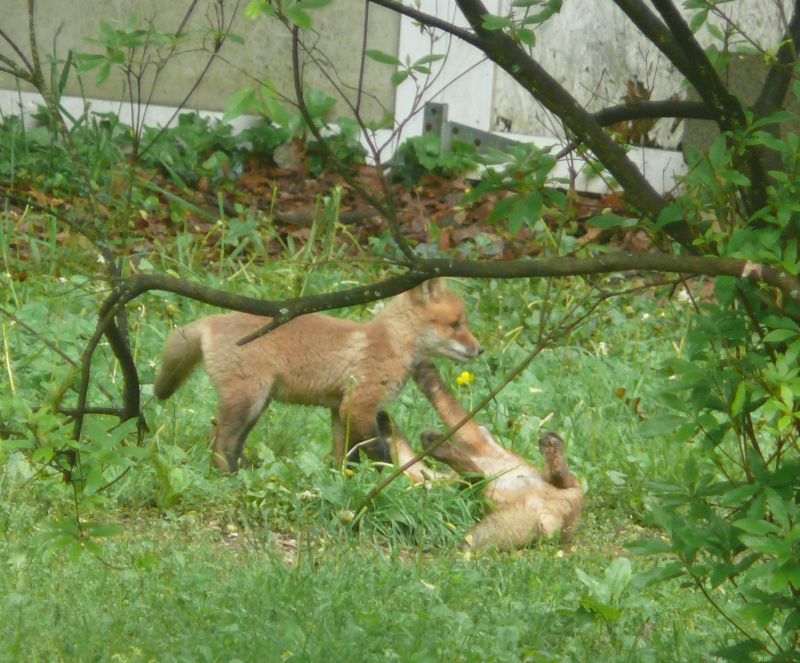 a riot to watch them play.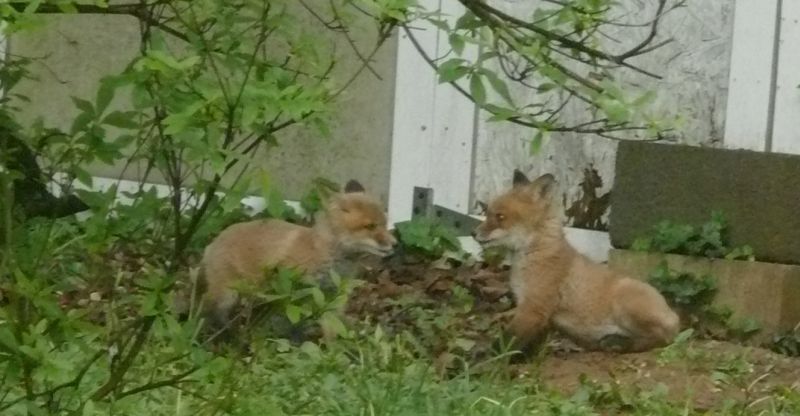 A rare moment of grooming and wuv.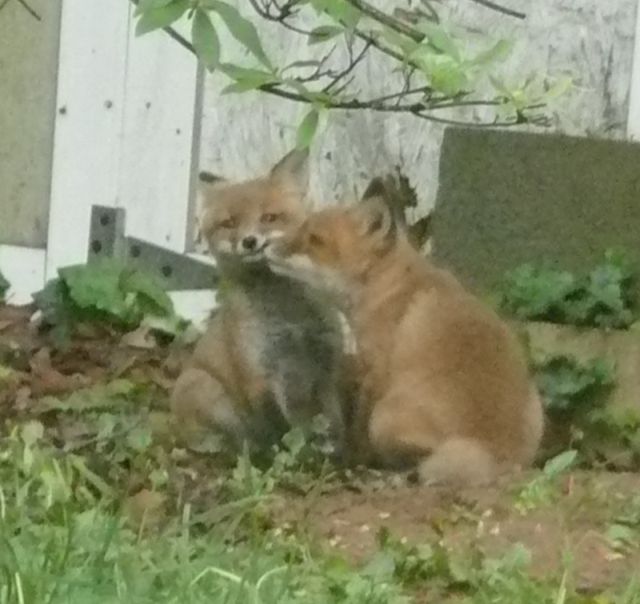 Who's dat? Foxy baby daddy? or is this momma fox? I've never seen an adult who looks like this before, and he's (she?) isn't answering questions.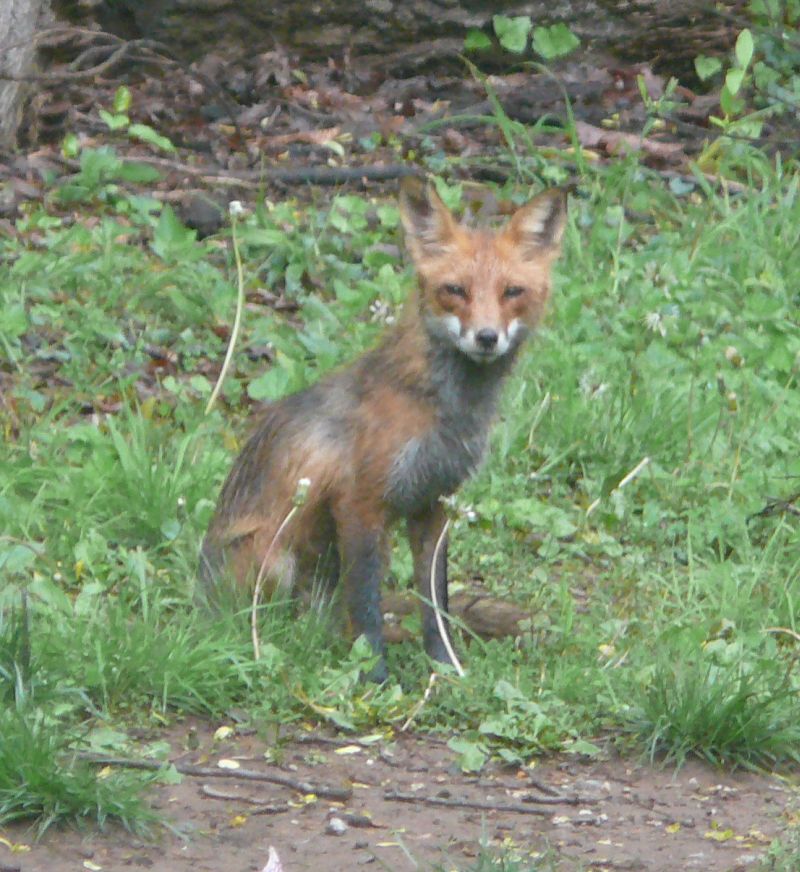 You lookin' at me?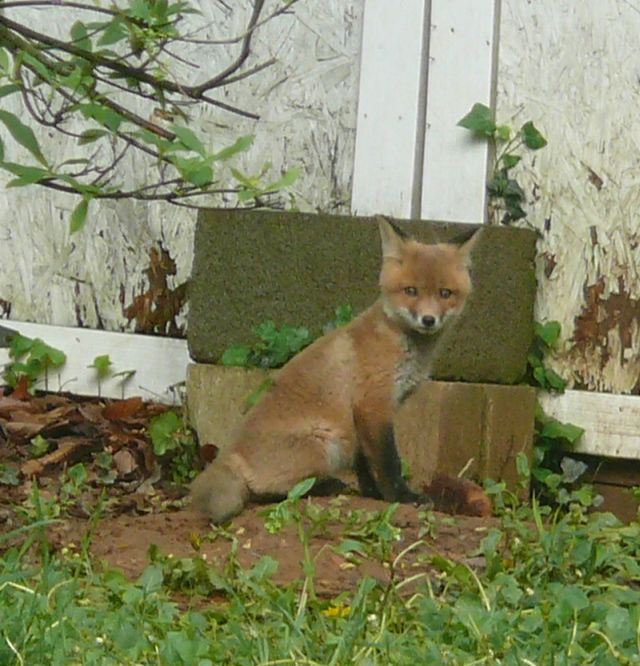 Need more Foxy? Part 1 is here and Squee Fox from last year is here.