Sea, of Book of Yum, and her DH expecting a beautiful baby boy. Since it's quite a trek to CA, a virtual baby shower seems a wee bit more practical. And oh, the dishes everyone is bringing!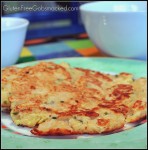 Kate of GF Gobsmacked has had a lot of practice welcoming a new one as of late! If you need a smile, check out her blog for pictures of her little sweetheart. She is bringing along her Korean Mung Bean Pancakes. They're even kid approved, although Sea will have to wait a while until her sweetie is big enough!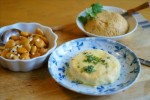 Ricki of Diet, Dessert and Dogs is bringing along a variety of appetizers: almond feta cheese and Raw carrot and sunflower seed pate. Not only do they look amazing, but they're even vegan, and the cheese is soy free, too.
Jenn, of Gluten Free Food Storage is bringing along Lentil Tacos! I don't have a picture for this one, but it looks like a simple and tasty recipe, perfect for when you've got a new baby.
Wendy of Celiacs in the House is making sure we get our fill of protein with quinoa cakes. She knows Sea well enough to know that she'll surely whip up one of her fabulous sauces to go along with it.
Emily was eager to recreate a quinoa recipe she had in San Diego, and she brings us her Garlic Asparagus Quinoa, which is perfect for Springtime.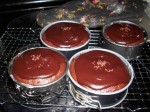 Could I really be the only one who brings along dessert? Well, Chocolate Strawberry (or chocolate orange) mini cakes all around!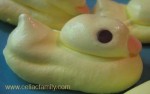 Heather of Celiac Family is bringing Raspberry Divinity Tarts that look totally delish. AND her rubber ducky meringues cookies are just beyond cute in my book. Heather, you get points for being super artistic and creative!!!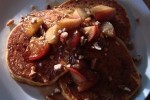 Angela of Angela's kitchen sent in a great post for Hanana Banana Bread or mini muffins and even a pumpkin version of the same.  The banana bread was from her baby was little, and she's got such cute flower shaped versions on her blog header!
Here's to Sea and new beginnings! Much love as you start out on this exciting new chapter of life.
If by chance I have missed your submission, please send me an email and let me know.