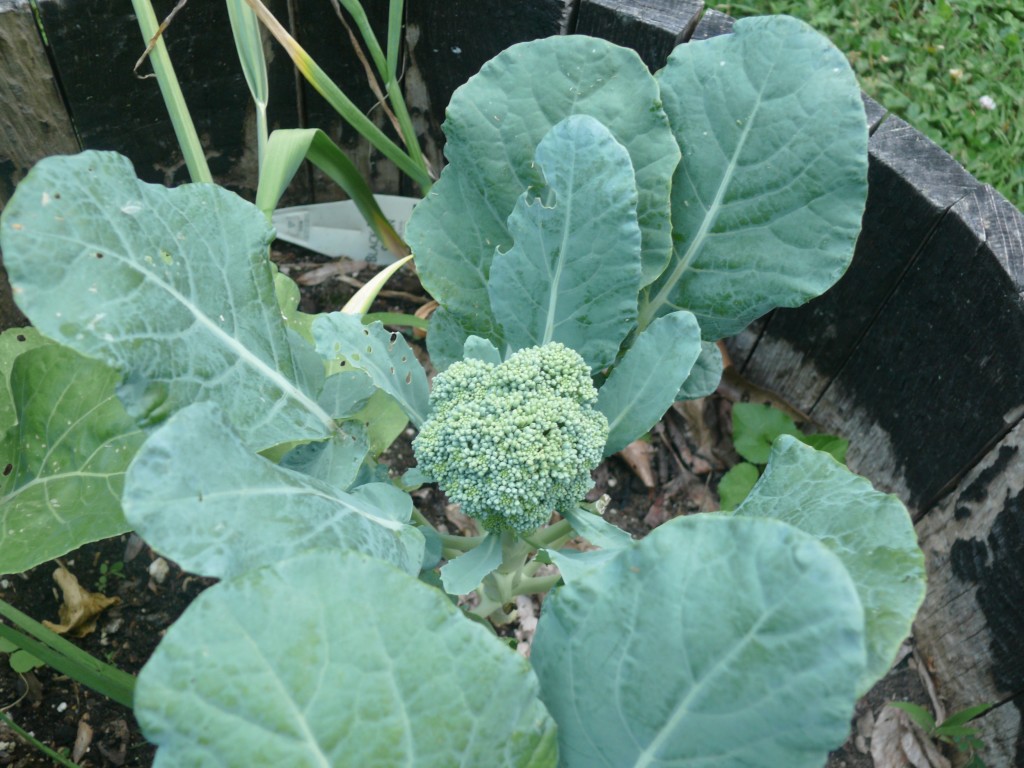 I've been trying to grow broccoli for about a decade. This is the closest I've come. I know he's puny, but isn't he CUTE!!!!!???? Durn little bugs and worms are trying to nom on his leaves, and I'm afraid he'll bolt because of the heat, so I'm going to give him a new home tomorrow. In my belly. Most likely he'll become Ultimate Roasted Broccoli–'cause that's an awesome way to go. I'm thinking of taking down all my crucifers and regrowing them in August so I don't spend the summer battling little bugs, and would love any gardening advice.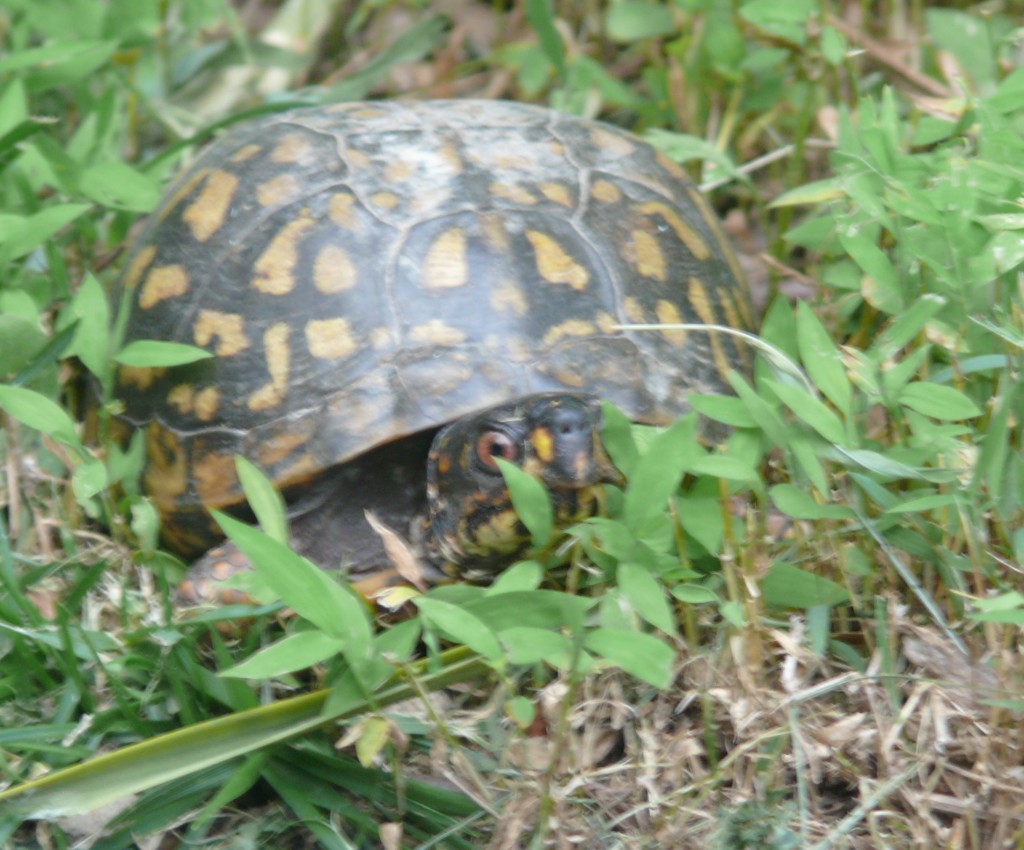 I've had a fun visiting turtle, too. He's not my biggest fan, but I think he (she?) is super cool.
No foxies…they left early this year. Maybe 4 was too big for the hole under the shed? They, or another foxy family are staying with our neighbors and having a grand old time. But that also means we've got little chipmonks again! No pictures, but they're so thoroughly entertaining.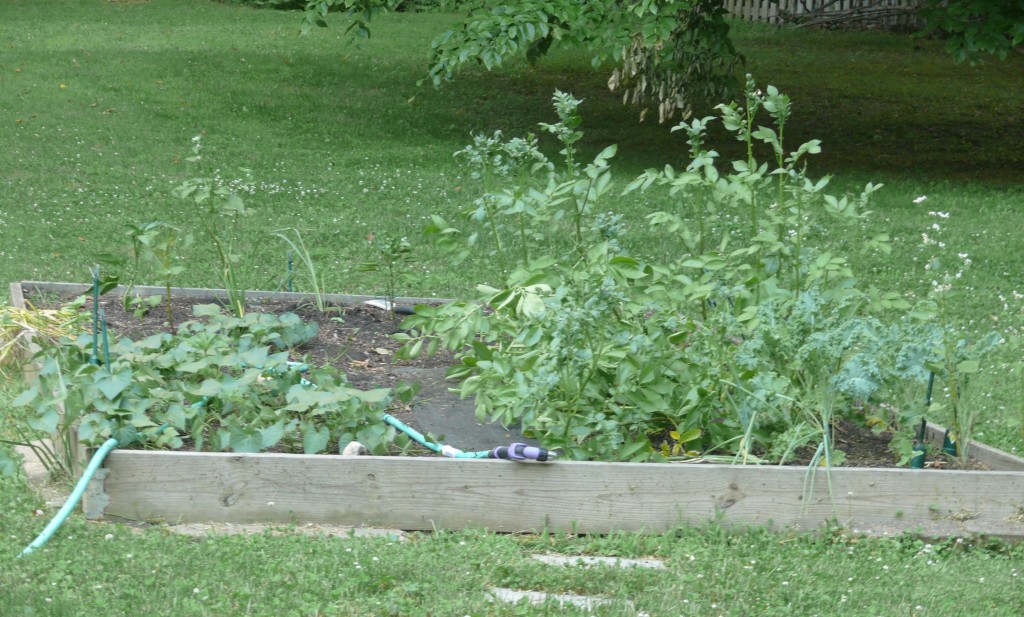 Back to the garden. Lots of good stuff, and we'll see what grows. I've got onions, garlic, sweet potatoes, potatoes, tomatoes, peppers, pumpkins…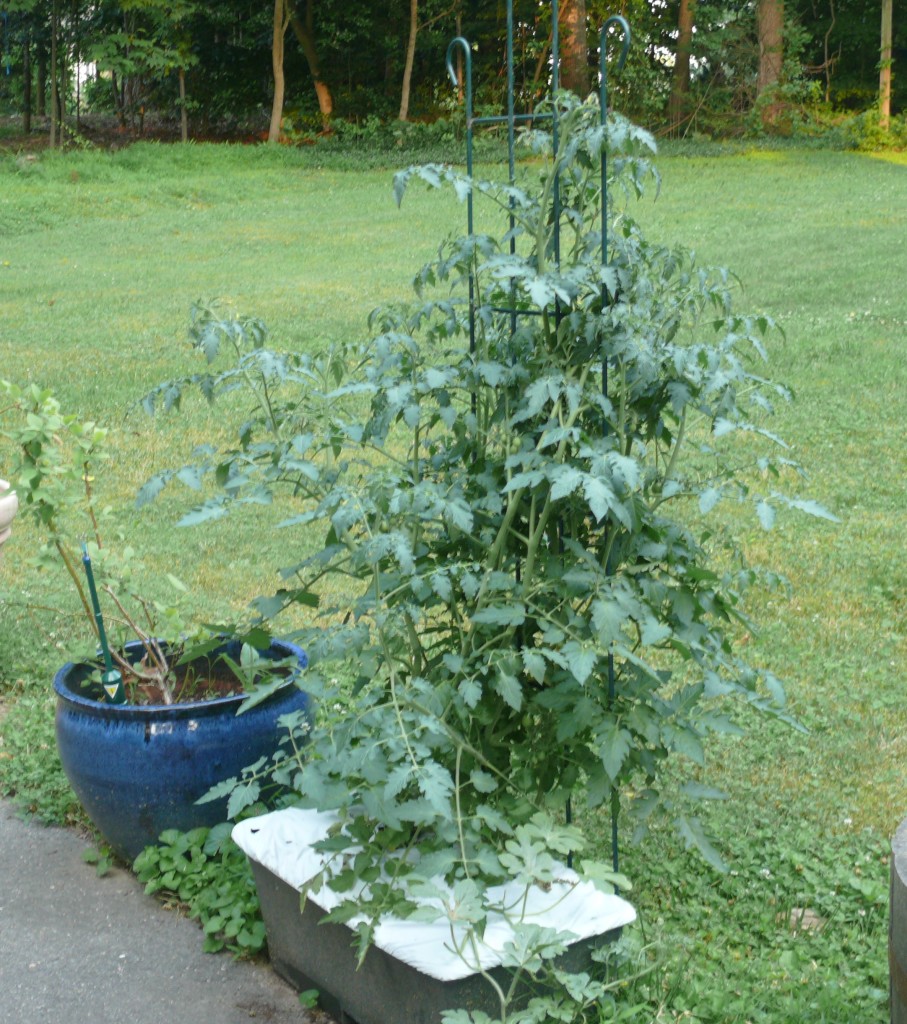 …and indoor lettuce. I am so not into providing the deer an open salad bar.
So far, the deer have been kind, except they ate my day lilies. The irony, of course, was that the first two were gorgeous, and I spent time admiring them. I wanted to take a picture, but I kept thinking, eh, tomorrow. I'm glad I enjoyed them while they were here…and it's a nice reminder to cherish the moments.