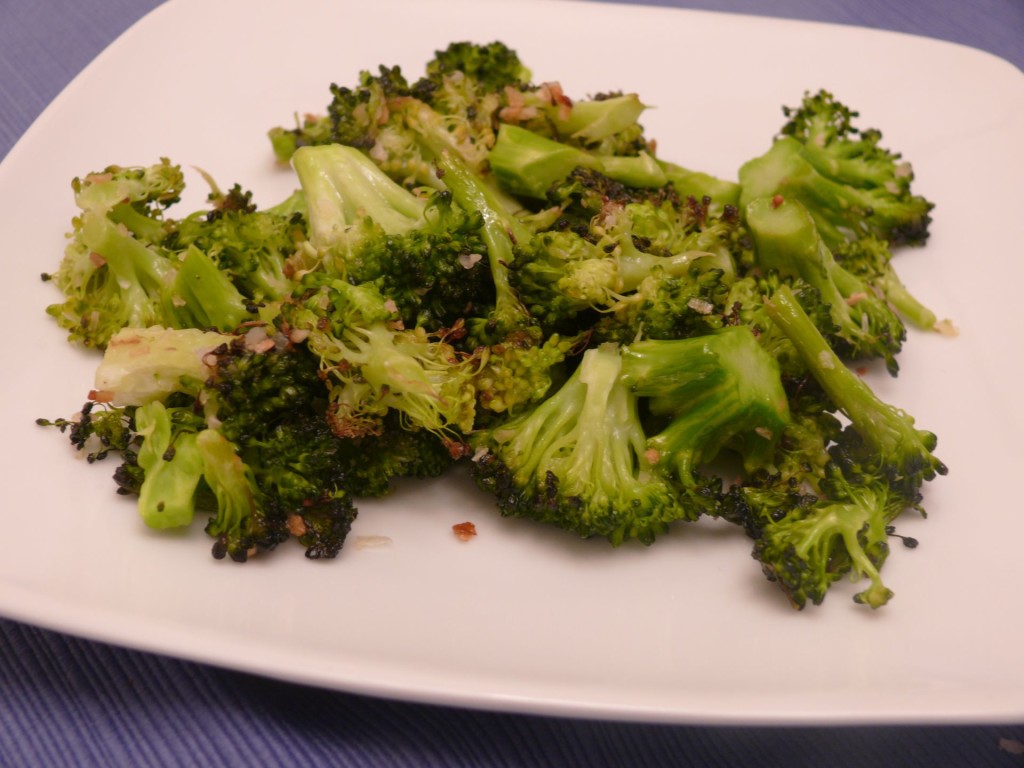 Since it's St. Patty's day, I'm going for the green theme! If you've ever had roasted broccoli, you know it's amazing. Trust me, there's a way to make amazing even better…and it's simple and quick.
I love to roast veggies, and I've posted a bunch of my faves: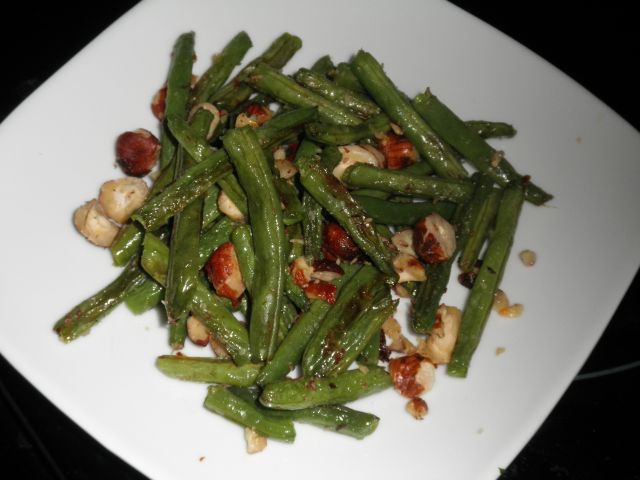 Of all of them, I think the roasted broccoli is the one we make most often.
The secret is the dried minced onion, and adding it at the end. I simply don't have time to do all of the chopping and dicing when I get home from work, and dried is so easy and convenient.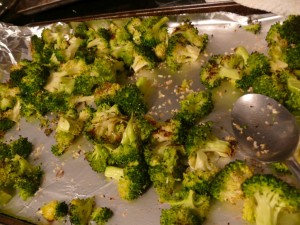 3 Tablespoons of olive oil
2 large heads of broccoli
1-2 tsp coarse sea salt
1-1.5 TBSP dried minced onion (reserved!)
Preheat oven to 350, and chop broccoli into small pieces. Toss broccoli in olive oil and salt. Spread out chopped broccoli over a cookie sheet lined with foil. 2 large heads of broccoli gives enough good stuff to thoroughly cover a large cookie sheet. Bake at 350 until browning, around 20-22 minutes. THEN add in the dried minced onion, stir and bake ~4 minutes more, or until the onion is browning.
It is so good…you've got to try it.
McCormick's sells big containers of minced onions, which we tend to bust through pretty quickly.
I'm submitting this to Gluten-Free Wednesdays, which is hosted by co-hosted by Linda of Gluten-free Homemaker, Shirley of gluten free easily and Lynn of Lynn's Kitchen Adventures, and if I remember this will go to Wellness Weekends, too. (Yay! I remembered!)
Oh, and hop over and see my Cocoa Nut Muffins for Muffin Madness by Shirley of gluten free easily