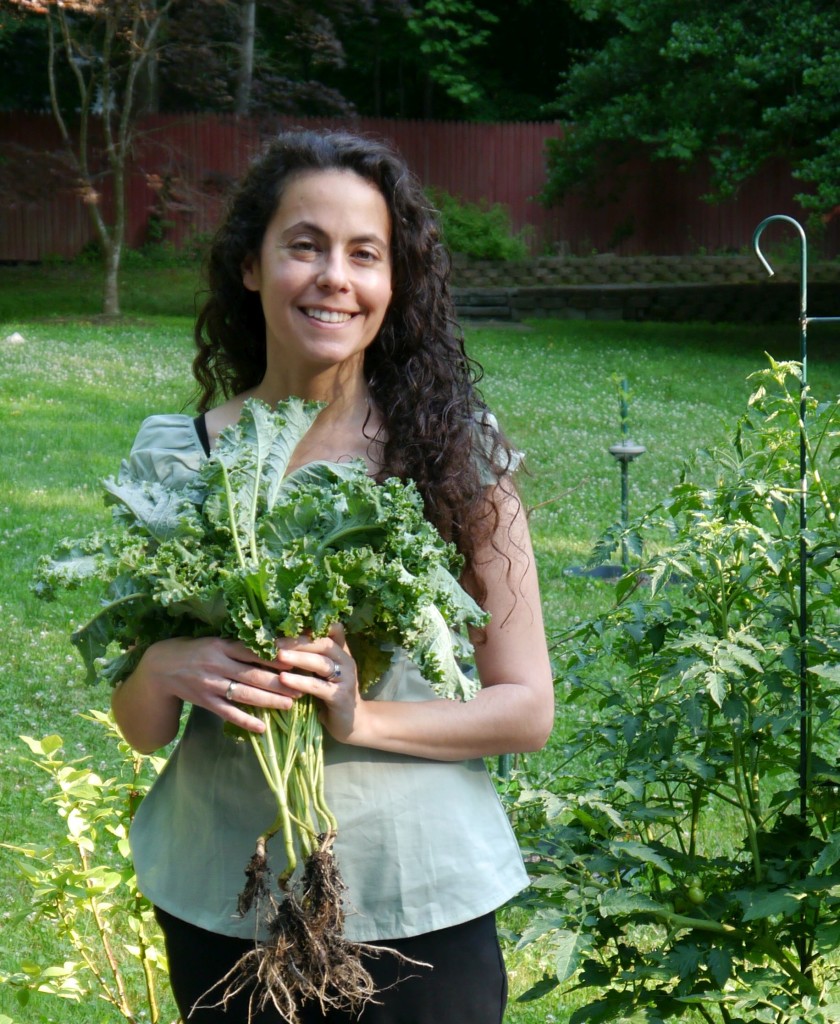 I love rain. It means I don't have to water the garden, but there's also something delightfully soothing and cleansing about it.
I was stuck for a good thankful, and then we had a lovely rainstorm! It was warm enough to go out and dance in the rain, too.
No pictures…it was too dark, and I was having too much fun, anyhow. So instead you get a picture of me and my kale!