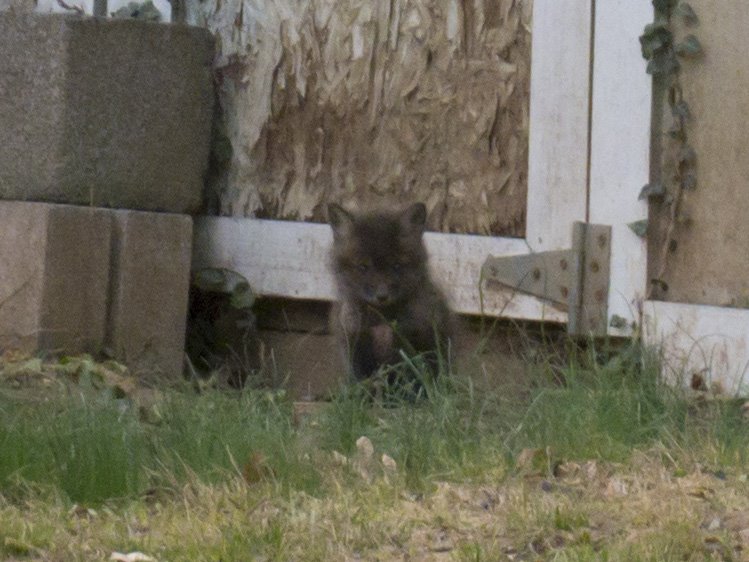 Spring is my favorite season, and I planned to post on the daffodils. I love their cheery yellow-ness.
Then this little guy showed up.
Sorry, daffodils, ya got trumped by wee foxy. There are 3 little ones, but we've only seen them twice, and once was 5am so pics were impossible with the lighting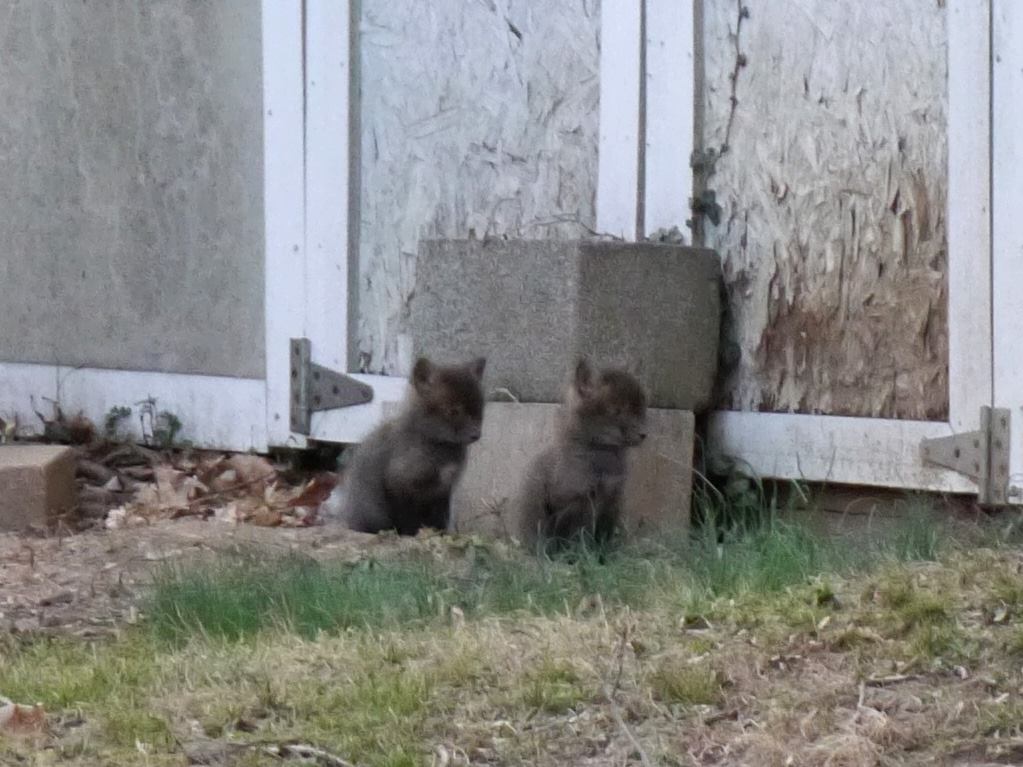 and one of the foxies is definitely not like the other. He's a bit of a nutter…hopping on top of the logs, running under the logs…I'm used to normal baby fox behavior, and I wonder if this dude has foxy ADHD.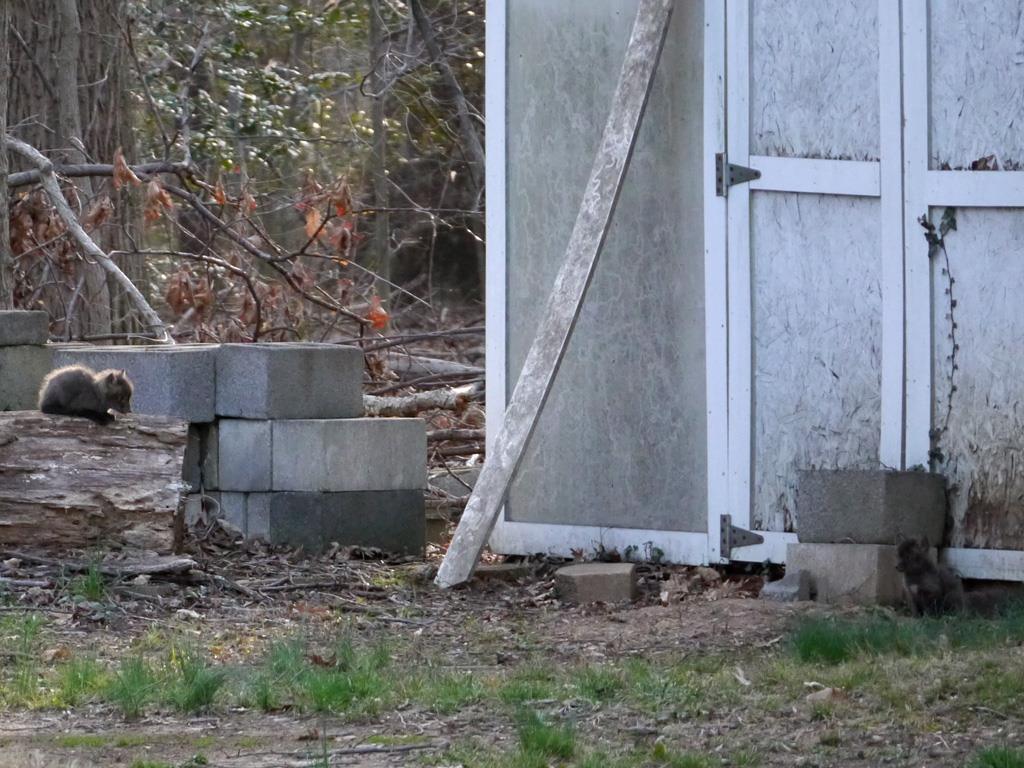 He's also much more physically adept than his sibs…
and seems to lack the normal fear in exploration.
Obviously, fingers crossed for more foxy sightings soon! My darn job is getting in the way of all day foxy stalking.
And because I always get questions & accusations:
Yes, they're foxes. For reals. They turn red as they get older.
Nope, no idea how we got so lucky.
Yes, that's our backyard. Isn't that awesome?
No, we don't feed them. We even take down the bird squirrel feeder when they're visiting.
Yep, they're wild animals, and we respect their space. All pics are taken with a zoom lens. While papa fox 3 years back liked sitting with me when I was meditating, the rest of the foxes haven't been interested in having a relationship. We haven't even seen the parental foxies yet this year.
Need more foxy? Previous foxy family pictures are here.
Do I even need to say it? It's a joy when they visit, and I am so grateful to them for  keeping our shed on their play route. I'm delighted when I see them…it's like reality TV but minus the makeup and infighting.