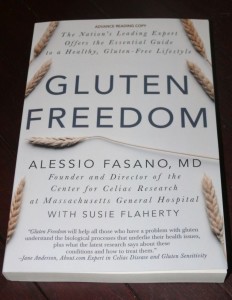 First things first! Dr. Fasano has a wonderful new book out called Gluten Freedom. I'm doing a giveaway on my main site and have a cover-to-cover review here. Short version: buy it! It's terrific.
It seems to be the month of great books, and I'm way behind, so a bunch of mini-reviews will have to do until the dust settles for me:
Ali and Tom of Whole Life Nutrition have
put together a gorgeous new masterpiece, the Whole Life Nutrition Cookbook. I got it Friday morning, and I had already made the Raw Chocolate Hazelnut Brownie Bites by Friday night. I brought them to a potluck, and they were amazing. Rich, dense, just sweet enough, satisfying and completely delicious. I'm hoping to do a thorough review later. I think the Almond Lime Dipping Sauce is next, but it's got a lot of competition!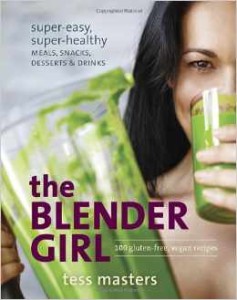 Blender Girl has a new book out,  Super-Easy, Super-Healthy Meals, Snacks, Desserts, and Drinks–100 Gluten-Free, Vegan Recipes! Although I adore my Vitamix, I actually dislike smoothies, so I didn't think it would be a book I'd get into. However, there are soup recipes, cracker recipes, dressing recipes, sauces, dessert recipes…all of it gluten-free AND vegan, and gorgeous pics to boot. I love that all the ingredients are real food based, and they seem relatively quick and easy. Oh, an extra bonus: there are some recipes that include soy ingredients, but most don't. Of everything, the Raw Chocolate Orange Torte looked most amazing. As someone who is allergic to pumpkin, the Sugar-Free No Pumpkin Pie will absolutely happen! There's a lot of pages that I've marked.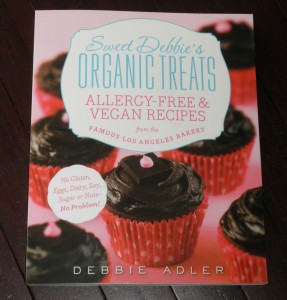 I also received a copy of Sweet Debbie's Organic Treats: Allergy-Free and Vegan Recipes from the Famous Los Angeles Bakery. What can I say…it's BEAUTIFUL. I mean, everything this gorgeous, and I get excited even reading about it. I know I promised myself that I was done adding cookbooks to my collection, but she had me at Gourmet Dark Chocolate Mesquite Brownies and Salted Caramel Apple Muffins. All recipes are gluten-free, sugar free and vegan. The recipes do contain grains, so I'll be making some as a treat for E when we next have company visiting, and I know the book will be an appreciated part of my lending library.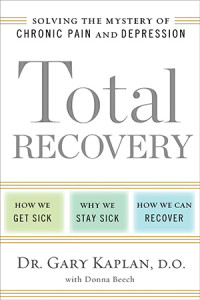 Last but not least, a former colleague and mentor, Dr. Gary Kaplan released a new book which will be out in a few weeks, called Total Recovery: Solving the Mystery of Chronic Pain and Depression. Dr. Gary is an osteopath and acupuncturist who has spent years helping people recover from autoimmune and other chronic illnesses. As a Georgetown professor and NIH consultant, he has a unique perspective that's both grounded in research, but also incorporates a variety of integrative and complementary approaches. For years, I've been sending clients to Dr. Gary when they've done everything and are still stuck and many have made tremendous progress. He's also offering a bunch of freebies for people who pre-order before May 6th.
Disclaimers: I received free copies of Gluten-Freedom, Whole Life Nutrition, the Blender Girl, and Sweet Debbie's Organic Treats. My opinions are my own and I have not been compensated for any of these reviews.