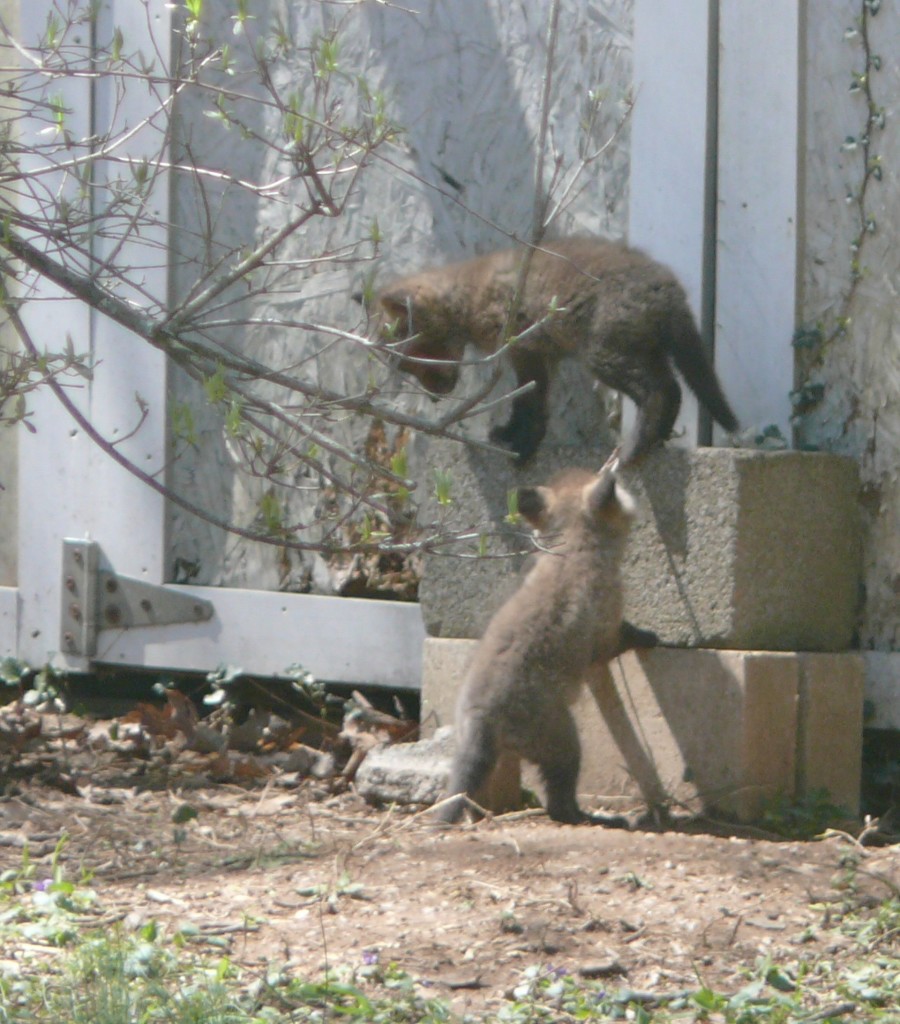 (keep scrolling for a ton of pics)
I know last week's thankful was for the foxy babies, but I'm afraid watching these little ones don't get old. Not even when they get big. All week, I have been stalking them and I see a little head, grab a camera, and *poof!* little noggin disappears. Or it's too dark, or raining, or I can't get good pics for another reason.
Until today.

I discovered that there are FOUR baby foxies, and I got to see the pretty lady, too!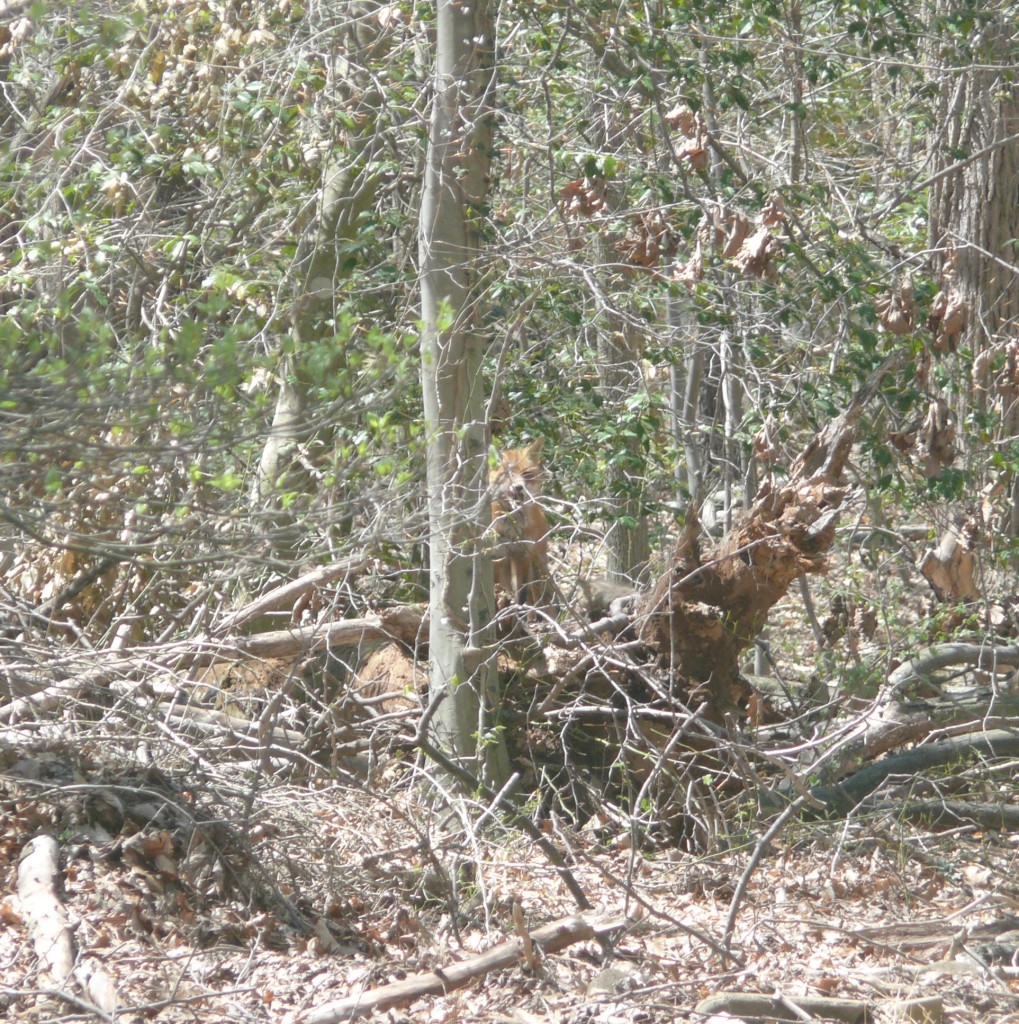 Do you see her? How 'bout now?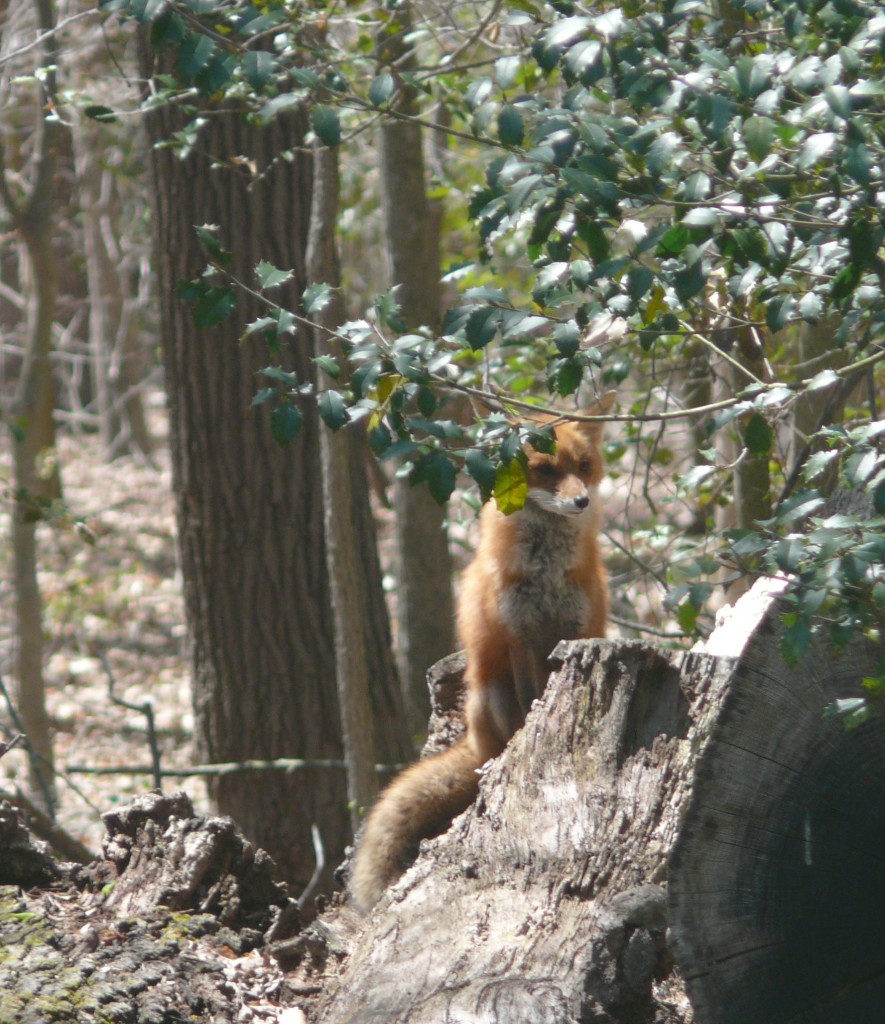 And of course as soon as mama showed up EVERYONE wanted lunch.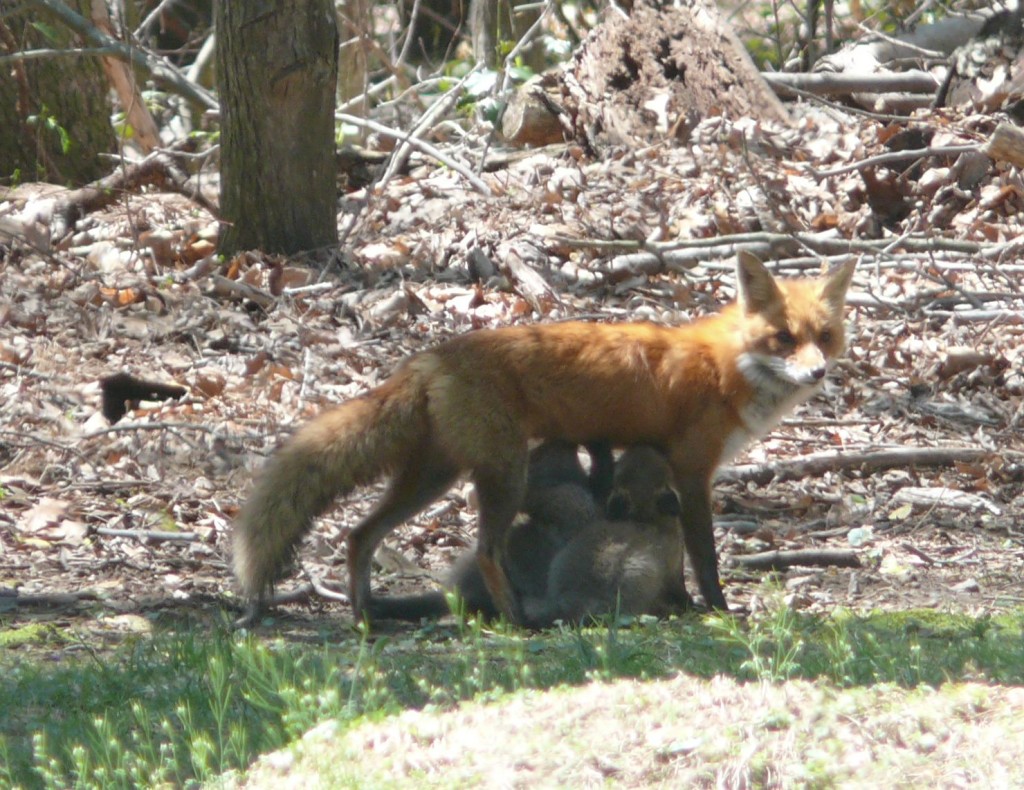 And they trotted around after her, clearly quite hungry.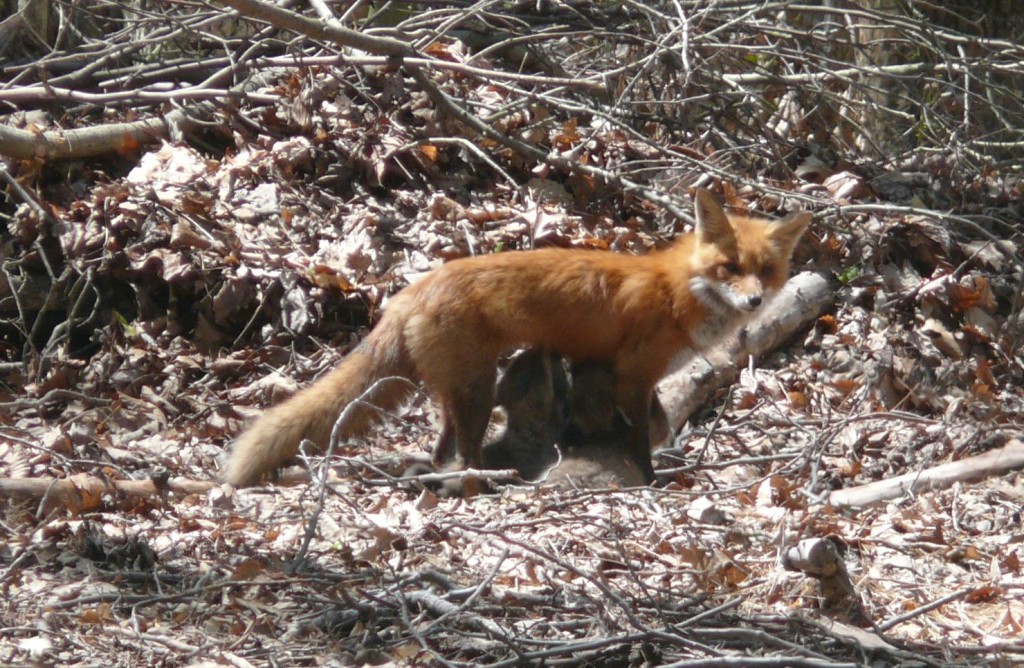 Wow. And stay tune for part II tomorrow!
I'm grateful for this foxy treat…