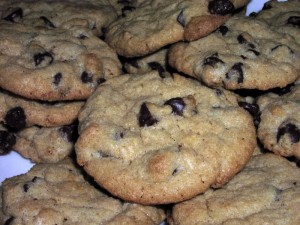 I've been meaning to adopt Carrie, the Ginger Lemon Girl for a long time, and yet somehow between the house showings and movings and chaos, I missed the deadline last month, so here's my chance!
Carrie is an absolute darling, and I've 'known' her via blog for a few years. Her kindness and enthusiasm for yummy gluten-free food shines through most of her posts. She's a gifted baker, and also a wonderfully expressive writer. For more of her "life thoughts" there's also her Gluten Free Strawberry Blog. And, of course there are so many ways she supports the gluten-free community, like her yahoo group and Wilson area support group.
I've tried many of the recipes on Carrie's blog, and it's one where I *know* I can just select any recipe and it'll be a winner. I have to say her Chocolate Chip Cookies are the winner of all winners–my husband and one of my co-workers are so addicted to those it isn't even funny. Each time I make them, DH's comment is, "when is she writing her cookbook?" So Carrie, you've got at least one pre-order already.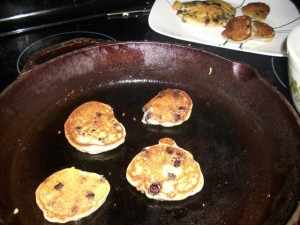 The Master Mix makes things easy, and I'd recommend keeping some of the ingredients for her pancakes all ready, too, just in case of a pancake emergency.
Looking through her recipes, I can't wait to get into my new kitchen and try some others! I've been eying the vegan chocolate muffins for a while.
I'm submitting this to Adopt a Gluten-Free blogger, as created by Sea of Book of Yum. Z's cup of Tea is our current hostess and thanks to both for all of their organizing efforts!