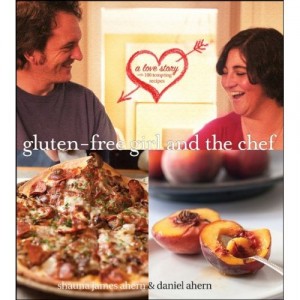 The Gluten-free Girl and the Chef, is pretty much what you'd expect–beautiful pictures, passionate stories and inventive recipes, cover to cover. And who can argue with that? Certainly not me! My biggest challenge was figuring out where to start! The peach and blackberry crumble? The Curried Lentil Puree?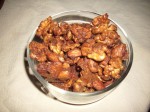 I ended up deciding to make the focaccia and the spiced walnuts first, although the dal recipe is WAY up on my list. And let me tell you, the marcona almond and garlic sauce will be on the menu at our next dinner party.
The walnuts earned two large thumbs up. Initially, I thought there was too much sugary gunk, but then I realized, that's really the delicious part, isn't it!?!! The sweet and spicy flavors melded together beautifully. And next time (and there WILL be a next time) I'll try it with a salba "egg" and coconut sugar so that I can join in, too.  The spiced walnuts disappeared at the speed of light (give or take) and my husband has requested them again.  And the focaccia was delicious and eaten (and enjoyed!) by gluten eaters and non glutivores alike.  My only complaint was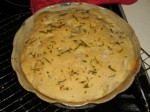 that the recipe says to rice the potato, and then the directions don't say anything about when to add it back in.  I just tossed it in at the end and it worked out.  I try to follow recipes exactly when reviewing them, although in 'real life' cooking is a wee bit of a haphazard affair.
So all and all, a beautiful cookbook with vibrant colors, great stories and delicious recipes.  Definitely a winner across the board.
.