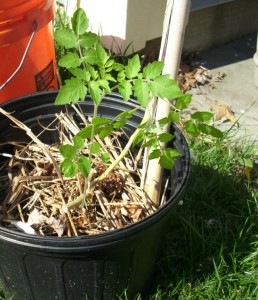 Happy sunny Monday! I'm loving the Springtime and all the sun that goes along with it. I still have some plants alive from last year, like to tomato plant. Can you believe it! And I have an artichoke that's deciding if it wants to live. The picture at the left is raspberries before they've fruited.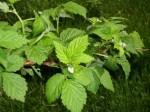 Heather of Celiac Family is our hostess this week and has chosen eggs as her ingredient. Unfortunately, I'm allergic, although I may make my sweetie meringues. Last week, I posted a Chai Breakfast Cake–super yummy, vegan and sugar free, and featuring coconut, our ingredient from last week. This week I plan to take it a bit easy since I've been fighting a cold. So onto food!
Monday: Soup from my freezer
Tues: Roasted turkey and garlicky roasted cauliflower
Weds: Lemony Mint Quinoa (my mint plants are back!)
Thursday: Grilled pepper and rosemary salmon
Friday: Leftovers!
And please let me know if you want to host!