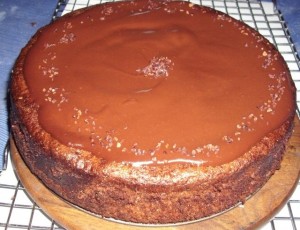 Yay chocolate! For better or worse, this was the month of the chocolate cake, and this chocolate torte was quite stunning and super easy. The recipe is adapted from Carol Fenster to be chocolat-ier and sugar free. Agave nectar and flourless tortes are often mutually exclusive, but this was a winner! Next time I may try with a different nut.
I stumbled by Amy's blog and Slightly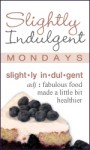 Indulgent Mondays event and this seemed like a good fit, and a good excuse for me to post another recipe! It's indulgent because, hey, it's a chocolate cake. But with the sources of fat from olive oil, pecans and eggs, it's much kinder on your body say, the standard cake with butter and loads of sugar. It's dairy free and low glycemic. And, like all of my recipes, the ingredients are wholesome, healthy gluten free foods, just with a rockin' taste. And now no sugar. Life is good.
Also, of course, check out the other fun recipes entered, too!
2 cups of pecans
5 eggs, separated
1/2 cup olive oil
1 TBSP mesquite* + the rest of a 1/2 cup cocoa powder
1/2 tsp stevia powder
pinch of salt
2 tsp vanilla extract
1/2 cup agave nectar
Grease a 9 inch springform, line with parchment and dust the sides with cocoa powder. Grind pecans into pecan meal in a food processor, add in cocoa, stevia, salt, vanilla, oil land yolks and grind a minute more.  Add the agave last and BRIEFLY let it mix in. Whip whites to stiff peaks, and gently fold the pecan mixture into the whites
Pour batter into the pan and bake at 350 for 35-40 minutes or until the top starts to brown. Allow to cool a good 10 minutes before unmolding from the springform. You can frost or not, depending on your mood. I made a simple macadamia cream/cocoa ganache and sprinkled raw cacao on top.
*If it's for Passover, skip the mesquite and use all cocoa powder.