I've taken time out of my grueling Olympic-watching schedule to pull the round up together.  It's been fun, and thanks for participating!  Several new GF bloggers have joined in, like Anna and Hannah. Welcome!
On to the adoptees:
Mary Francis hopped in early with Egg Rolls (gluten free, of course), courtesy of Kate at Gluten Free Gobsmacked.  Even though she improvised, due to accidentally doubling the liquids, they came out perfectly.  You had me at flaky dough!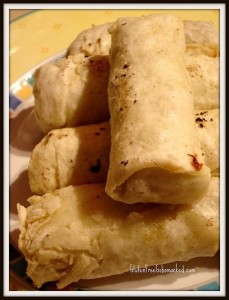 Hannah, of Hannah's Harvest, is treating her pregant sweet tooth to yummy Oatmeal Date Chocolate Cookies from Mrs. Gf's Blog.  The picture has me drooling!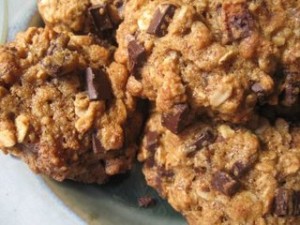 Anna, with her new blog Gluten Free Anna, made Mary Frances' GF Pizza. Despite having to make a last minute run for more cheese, her pizza turned out beautifully.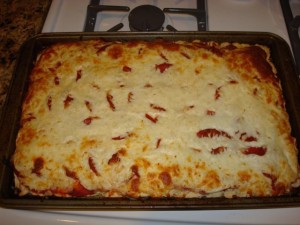 I adopted Ricki, of Diet, Dessert and Dogs, and went for a double header adoption and adaption.  I adopted her Spicy Cauliflower soup (yum!!!) and adapted her Maple Cookies (even yummier!). Both got rave reviews.  I even made the soup twice, due to a camera glitch.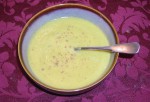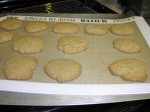 Kimberly of Living Free, made Sally's Easy Peasy Peanut Butter Chocolate Chip Cookies. She loved the fact that they were so easy and they disappeared quickly at her house!
Last, but certainly not least, Thomas adapted Lauren of Celiac Teen, because he's inspired by her outlook and fashion sense! He made her zucchini bread. He made it dairy free, too. Doesn't it look lovely?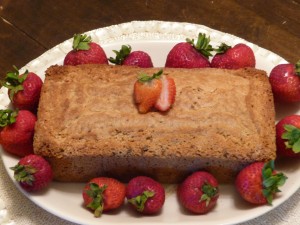 So that's all for this month! Check in with Seamaiden from Book of Yum for next month's adoption details, and I hope you had as much fun as I did!