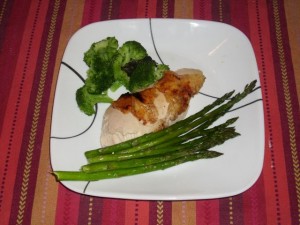 I am just under the line with this adoption of Elana, from Elana's Pantry.  I just did a presentation on a Healthy Gluten-Free diet for the VA Dietetics Annual Meeting a few hours ago and so I've been behind on…let's see.  Everything.  As a sidenote, how lovely to see over 120 of my fellow RDs interested in learning more about how to eat wonderfully on a gluten-free diet!
I've long enjoyed Elana's recipes and philosophy and I'm glad to have the opportunity to adopt Elana for Adopt a Gluten-Free Blogger, as hosted by Sea at Book of Yum.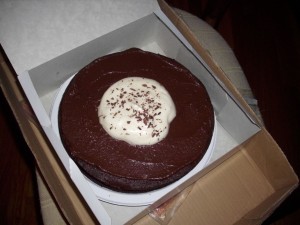 And for other slowpokes like me, they need to be posted by tomorrow <ahem!>
Of course, the idea is to adopt A recipe.  And yet, as I looked through Elana's recipe index, the overachiever in me stepped up.  It seemed like an awesome opportunity to explore.  So I made the Perfect Chicken, the Roasted Asparagus, Elana's Chocolate Cake from her book, Pear Crisp from the Almond Flour cookbook, Coconut flour chocolate cupcakes, the Irish Soda Bread (lovely, but in my rush out the door I forgot to take a pic!).  In th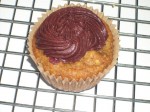 e past I've made the Banana Cream Pie Muffins with one of my chocolate frostings.
The rundown: all were delicious.  Well, that was a simple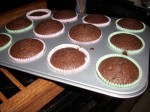 roundup, right?  I've found that I appreciate Elana's recipes because almond flour is so much easier than mixing 5 flours, and most of the recipes are quick and easy to make, and much more nutritious, to boot.  Almond flour goods are also much moister, and really have much broader appeal to a wider audience.  I also really appreciated that she has so many "real food" recipes, from dips to desserts to breads to crackers to…well, pretty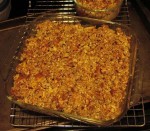 much anything.
So obviously I have a few copies of and enjoy the Almond Flour Cookbook. I've also pre-ordered her newest Gluten Free Cupcakes book online.  Because seriously, Elana+cupcakes=yum.  Very simple.  It's out April 26th, BTW.
Last but not least, part of the reason I'm so enamored with Elana is the person she is.  Like many Celiacs, she's been open about having some medical issues.  And like many Celiacs, she's taken those challenges and turned them into a beautiful way to share and give back to this community, and to fully engage regardless.  It's certainly something I can relate to with my own challenges, and it's always a joy to see others flourish and make unplanned cards a winning hand.  I believe we help ourselves and inspire others by living our best.
Please see Book of Yum for her Adoption Roundup, which is always a gorgeous food fest!