This is a reboot of a classic, if I do say so myself. I see a lot of people challenged with low histamine diets…and they are challenging! This recipe follows the SIGHI list with mostly 0s and a few 1s*. If you know what that means, I'm sorry, and you're welcome.
Why I like it better than the original–roasted sweet potatoes are always so delicious. Wash and impale 2 big sweet potatoes, slather them with coconut oil. Put on a lined cookie sheet. Pop in the oven at 400 degrees. Turn them every 25-ish min, and when they smell amazing they are done.
Why I like "impossible" (ie crustless) pies. Because I don't always feel like making a pie crust. Sometimes you feel like a crust….sometimes you don't. Sounds better if you sing it.
Re: FODMAPs, 1/2 a cup of sweet potato is low FODMAP, but unless you're eating more than 1/4 of a pie, this shouldn't be an issue. Pro tip–more that 1/4 a pie per serving is generally considered unwise in most circumstances for optimal digestion. Coconut flour is also high for 3 TBSP, but 3 TBSP is half a pie, and if you're eating a 1/2 a pie, well, again, probably not the best idea on a range of fronts. So while a low FODMAP amount of coconut flour isn't determined, if you're eating a 1/10th (or so) of pie, there's a good chance it's low-ish FODMAP.
My 2 cents–If you are following a low histamine diet, it's a challenge, especially at the holidays. I do try to encourage people to experiment with higher #s ASAP. And that's all I'm going to say about that.
1 can coconut milk, full fat.
1/4 cup + 2 TBSP coconut flour
2 Tablespoons arrowroot starch
2 TBSP tapioca starch
¼ tsp vanilla bean
¼ tsp ginger
1/4 tsp nutmeg
½ tsp cinnamon
15 oz = 1 2/3 cups freshly roasted sweet potato
2/3 c maple sugar (I imagine cane sugar would work, haven't tried it, though)
Preheat oven to 325. Put the top ingredients in the Vitamix and let it do its magic. It will get hot, and takes about five minutes. If you don't have a Vitamix or Blendtek, it'll be yummy, just grainy.
Pulse sweet potato and maple sugar in a food processor. Pour into pan and voila! The separate mixing is because otherwise you get whipped pie, which is yummy, but the texture is just wrong for a normal sweet potato pie.
Bake for 20-25 min or until top is firm. Chill in fridge for 3-4 hours before cutting. (do not cut when hot). Stores really well in the freezer!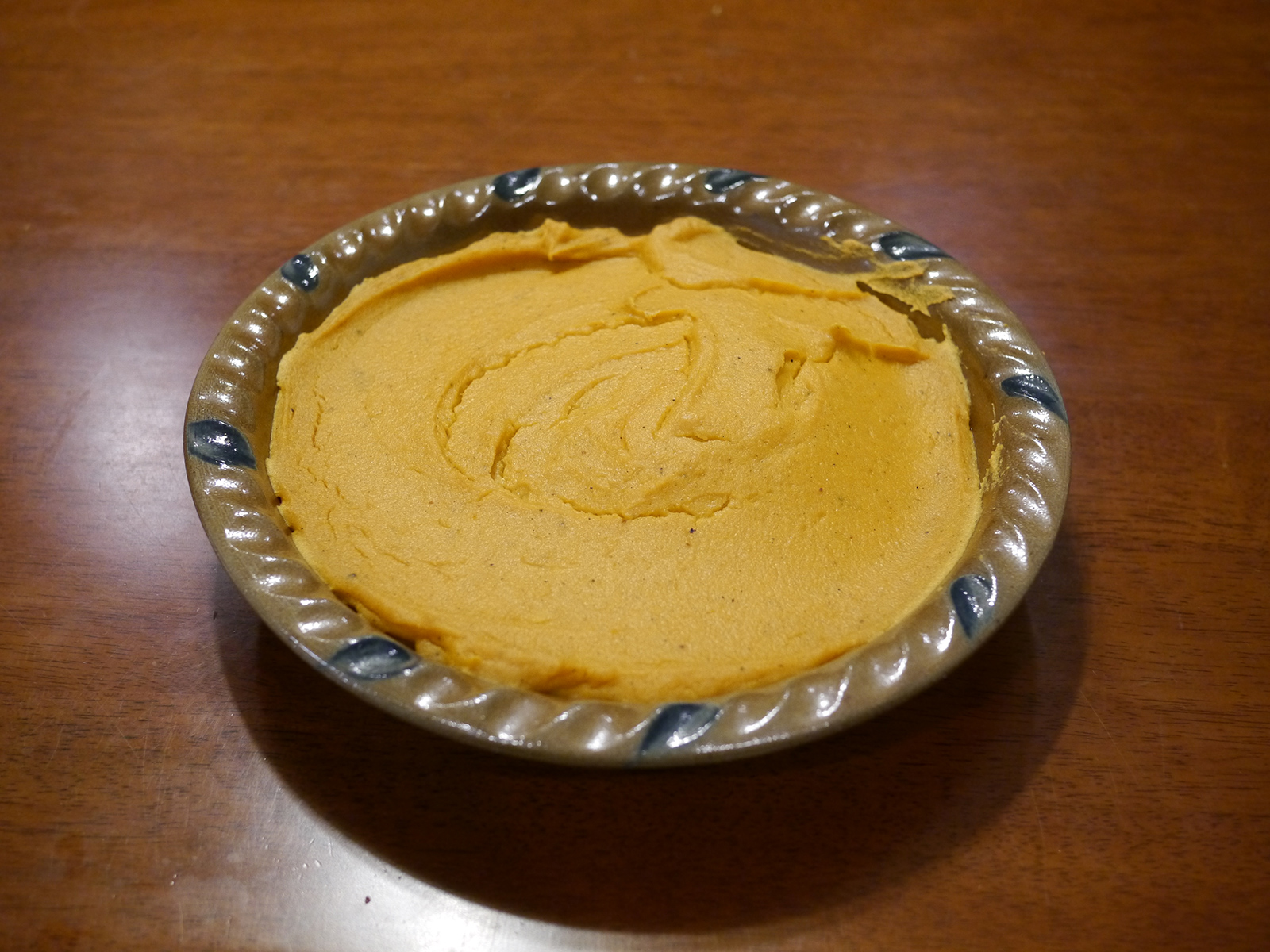 *arrowroot and tapioca aren't on the SIGHI list, but are generally considered low histamine on most resources.
Want to do a crust-ful pie? ok. Leave out the tapioca. Use a g-free crust of your choosing…any with a rice blend should work.
Enjoy, and have a great holiday season.