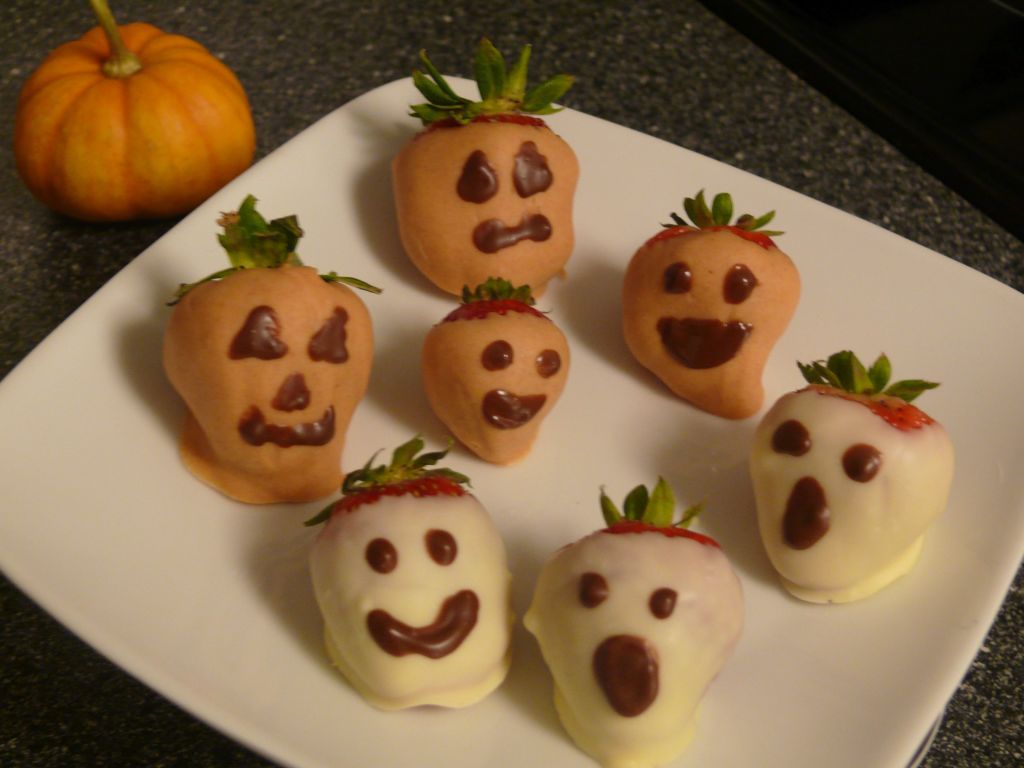 It's almost Halloween time! I'm totally enchanted with my strawberry friends–dipped in melted white chocolate/cocoa butter (or vegan chips). They're best served the day they're dipped.
I also wanted to take the opportunity to share my post on a healthy, happy Halloween from my HarrisWholeHealth.com website. Enjoy!
—————————————————
Think outside the candy dish…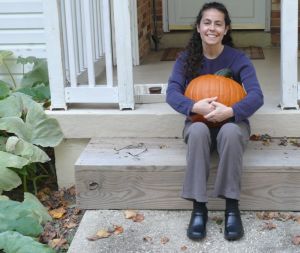 About 10 years ago, I made the choice to stop giving out Halloween candy. Candy isn't the only fun kind of treat, and I really didn't need or want to be staring at a bowl of candy the month prior and the month after Halloween. My husband was definitely not happy with my decision, and I was a little nervous, until my first trick-or-treater ran back to his dad and said, "Cool! A slinky!" One year, a group of girls even told my husband that she looked forward to the "rubber ducky house" every year.  Somehow, I resisted the opportunity to say I told you so.
There are plenty of good options for stickers, toys, rubber duckies, mini games or even temporary tattoos for children you know well. Amazon has a ton of fun toy assortments (glow in the dark fangs, anyone?) Oriental Trading Company has a wide selection. G-free peeps, do remember that Play Doh has gluten. Some are more expensive than candy, but it depends on how you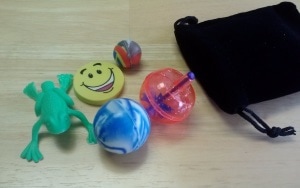 look at it. When you average in the bag of candy you bought on sale in September (and ate), the one in mid-October (trust me, that one will disappear as well) and the one you have to run out at the last minute and buy, it evens out in the end.
One of my clients, Stephanie, got really creative and put together goodie bags of her own (above). She found the DIY approach was cheaper than ones she could buy. I predict they'll be a hit!
Extra bonus–if you decide to go the non-food-treat option, there's a new registry so that children with food restrictions can find safe houses to visit. FARE also just announced the "Teal Pumpkin Project", a new initiative for people with non-food treats to paint a pumpkin teal and put it on the doorstep, so children and parents know that safe options are available.
This isn't a rant against candy. Like everyone, I have great memories eating excessive quantities of candy on Halloween as a little kid, and I trust there will still be more than enough to go around without my help. There's nothing wrong with that on occasion. I'm a fan of eating treats when I really, really want them and will enjoy them, not eating treats because they're sitting right in front of me and then *poof* where'd they go? You can also opt for healthier tre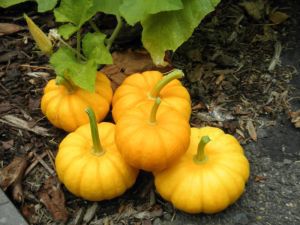 ats, like mini Larabars and mini Kind Bars, all fruit leathers, mini-packs of pistachio nuts, etc.
Tips for Enjoying Halloween with Food Restrictions
Talk to teachers and friends about focusing parties around activities (like pumpkin carving, apple bobbing, costume contest) rather than just trick or treating.
Pre-stock your Halloween bag with foods that are 'legal' for your child (and/or you) so that you can safely snack along the way. Some treats that are normally gluten-free or allergen free have different ingredients in the special holiday versions, so always double check. Here's the 2014 list from CDF.
Stash safe bags of candy/treats at friend's houses for your child.
Have a trade in. Your child can trade the "problem" candies and treats for "safe" treats, or games, prizes, special outings, etc. You can either stash the "problem" candy somewhere out of reach, or donate it to the foodbank.
Kids with Food Allergies has a great resource for safe Halloween activities, games, tips, etc.  Although it's not directed at people avoiding gluten, a lot of the strategies are the same.
Fall recipes:
One of the things I love most about autumn is the beauty of the leaves. The food is a close second! Here are some of my favorites: