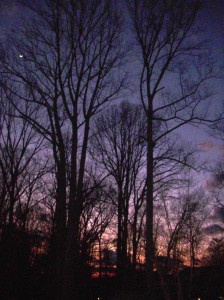 I didn't have any plans to blog tonight until I saw the InspireRD post on Thankful Thursdays.
I love her post…on playing with the image of perfection, while needing integrity and honesty.  I've never met a truly wise person who wasn't afraid to be fallible and human, and yet we (I) still are attached to these masks we have!   It's frightening to be vulnerable.  I posted last year on one of my biggest challenges and it was both tremendously important and difficult, all in one. I also enjoyed her comments the value of pausing, stepping back from the computer and taking a moment to give thanks.
I love our new h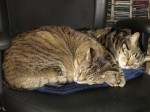 ome, it's like my cocoon.  I love "our" fox, "our" cats, "our" trees (the tree photo is from 3 weeks ago).  I love the birds that sing for my morning walk and the neighbor dog that barks his encouragement.  I love how fortunate I am that I don't have to worry about not having enough food, money or love.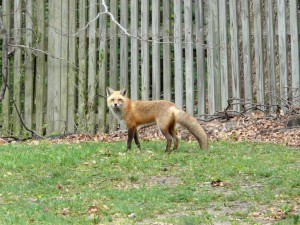 I am grateful, too, that there were times in my life where all 3 were in short supply, because it taught me how to treasure them all.
E and I do "gratitudes" together each night.  It's such a beautiful way to reconnect.  I forget to cherish the moments.  One of my favorite teachers called it being "alive and awake to being alive and awake."  Because the beauty and joy is often in getting real, good, bad or ugly.