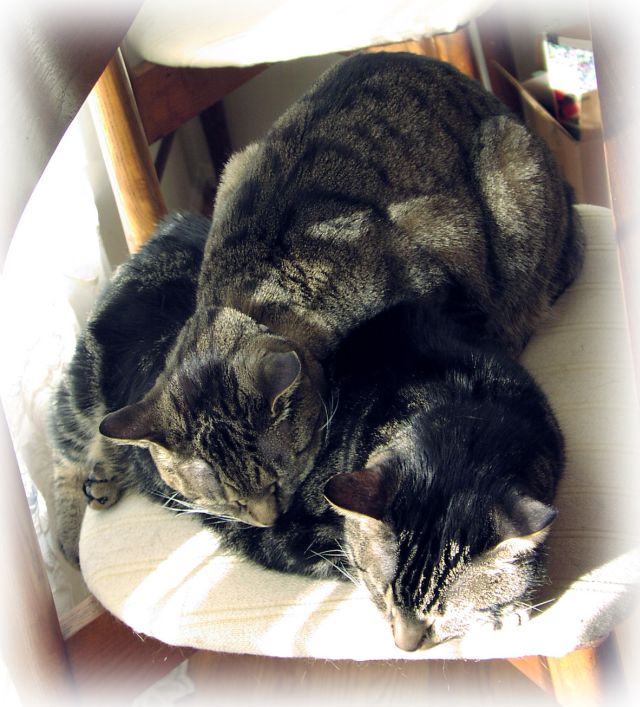 Giving thanks is super easy this year because I've had so many wonderful things happen just in the past few weeks:
Nomination for Emerging Dietetics Leader of the Year from the Northern Virginia Dietetics Association
Quotes in the Washington Post
A nice mention in the Washingtonian Blog
It's been a real whirlwind of a November!  And as really amazing as all of those have been, it's the people in my life that I am most grateful for.
I am beyond grateful to my husband, who is such a wonderful source of support.  I am so grateful to my clients, and it is such a blessing to me to be able to have the privilege to work with and support so many lovely people.  And I am grateful to the two beautiful furrballs (purr-balls?) who make me laugh and light up my life in so many ways.
I'm grateful for new beginnings  (a new project!), and I'm even grateful for the endings (leaving my old job at Kaplan ).  Leaving is sad, and it's painful but in a normal, natural sort of way when you have to give up something you've treasured that's beautiful, but simply no longer fits.
And, of course, I'm grateful for the mystery of what's ahead in the new year and beyond.  And the apples from the Farmer's Market waiting to jump into my pot.
Wishing you and yours many blessings…and ability to savor them, too.