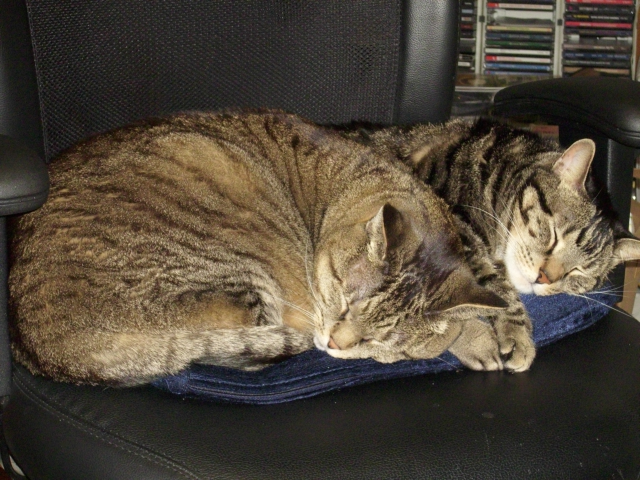 I hope everyone had a lovely Valentine's day celebration.  As you can see, there was a lot of snuggling all around. We had a nice celebration, complete with Tuxedoed Strawberries!  And of course I'm delighted that most of the snow is melting around here and life is headed back to normal–keep your fingers crossed that we don't get anymore tomorrow.  And if you are in the Mid-Atlantic region, please consider putting out sunflower seed for our little friends…this weather is hard for them.
This week's ingredient is soup, one of the very best parts of winter!  Here are a few of my old favorites:
African Inspired Almond Collard Stew (GF, CF, EF, SF, sugar free and vegan)
Asian Style Gingery Soup (GF, CF, EF, SF, vegan and sugar free)
Celeriac and Broccoli Soup (GF, CF, EF, SF, sugar free and vegan)
Red Pepper Soup (GF, CF, EF, SF, sugar free and vegan)
Plus a new one I posted this week, Yummy Red Lentil Dal.
If you haven't hosted lately or if you're new and are interested in hosting, please drop me a line with the week you'd like and a food (or theme).  Muchas gracias!
Monday:
Malasian sunflower curry
Tuesday:
Coconut beef curry with cauliflower
Weds:
Yummy Red Lentil Dal.
Thursday:
Turkey with celery and chestnut (didn't happen last week)
Friday:
TBD
Baked goods: I will make the Daring Baker challenge this week, or at least that's the plan. vegan bean brownies, if there's time
And everyone else?
Angela is a big soup fan and join us with Chicken and wild rice soup, especially since they've gotten hit with the snow, too.  But it was the walnut thyme scones that really caught my eye…hopefully we'll hear more soon!
Heather of Celiac Family is having some snow drama–she's shoveled out, but there's more on the way.  Chicken has been heavily on the rotation this week, and she's got White bean chili planned, which is really yummy.