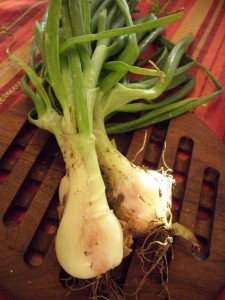 So it's that glorious time of year again when things are starting to get fabulous at the Farmer's Market. Here in VA, strawberries, asparagus and spring onions are the main superstars of this late Spring time period (at least in my humble opinion) so they're the themes of this week. But you certainly don't need to have them all together 😎
If you haven't yet sent in a recipe for Sea's baby shower, please email me a picture and the link to cheryl (at) eharrishome(dot) com. I've finally posted mine, Chocolate Strawberry Cakes, and I've gotten a bunch of lovely sounding links! I just need to get my act together now.
Also, calling all hosts! Please let me know if you'd like to have your very own week to host a menu swap.
I've done a good bit of cooking and baking in the last few weeks, but haven't been good about pictures, writing down what I do or posting. So I'll have to work on all that.
Monday:
Turkey burgers with grilled peppers
Tuesday:
Avocado, tomatoes and chickpea crackers (yes, I'll post them soon, I promise!)
Weds:
Lemon thyme salmon and roasted asparagus
Thurs:
Quinoa with garlic scape pesto and steamed broccoli
Friday:
some sort of leftovers
Baked goods:
Chickpea crackers
Karina's blueberry muffins (maybe)
From my garden:
Garlic
garlic scapes
lemon thyme
oregano
rosemary
Serrano peppers
spring onions
from the market:
strawberries
asparagus
apples
Yummy GF menus:
Sea is joining us with a great, inventive menu as usual.  She and her DH have been on a real salad kick, so she shares her buttermilk dressing recipe.  The picture alone makes me want to run to the farmer's market again…
Elizabeth was lucky enough to find artichokes at her local market, so she must be somewhere warmer than me!  I love the idea of grilled fruit, too, and wonder what she plans to grill this week.
Angela is quite busy as the year winds down for her children.  I am so jealous, she's got a rhubarb patch and she plans to make jam.  AND she's growing asparagus, too!  She's got a salad with crispy chickpeas, too, which are delish.  Mental note: go see Angela soon.
Heather has an adorable 4 year old who seems to be a grocery list stealer (or hider?).  She's got chicken vindaloo on the menu, which sounds great, and maybe she'll share the recipe.
Wendy has such great pictures.  She's got some of her bounty from the market, and of her herb garden, too.   I love the sound of the quinoa black bean bake.
Did I miss anyone?  If I did, drop me a line and have a great week!