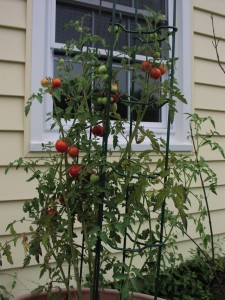 Another week, another menu plan.  I enjoy the planning because it helps me mentally organize, but usually, things don't happen according to plan.  The days switch, something isn't at the market and it gets bumped back, I opt for leftovers…but almost all of it happens in some form or another.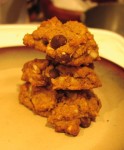 The past week was a busy one in the kitchen for me.  I made Banana Macadamia Chip cookies and Choco-cocoa clusters for my adoption/adaption of 101 Cookbooks.  I also posted one of my all time favorite recipes, Grilled herbed peppers.  DH got a beautiful birthday cake, which I will post soon…
Long story short, it's a good time for a simple week in the kitchen.
This week's food is tomatoes!  It's a great time of year for them.  I went a little tomato overboard with the Roasted Tomato and Caramelized Onions soup, and I slow roasted a bunch this weekend, too.  Since I've been meaning to make Natalie's Bombay Chicken for quite some time, so that works perfectly.
Monday:
East Indian inspired
Bombay Chicken (with adaptions for dairy, corn and alcohol free)with roasted panch poron cauliflower and papadams
Tuesday:
Vegan:
Steamed broccoli with a Malaysian brazil nut butter sauce
Wednesday:
Easy:
Roast turkey with sauteed fennel and celery in a chestnut sauce
Thursday:
Leftovers for E, tomatoes and avocados for me.
Friday:
Vegan
Quinoa in a lemony thyme broth
Crispy kale Chips

Baked good:
There is currently a chocolate overload in the house (strange as this may sound) There's a Chocolate orange cake and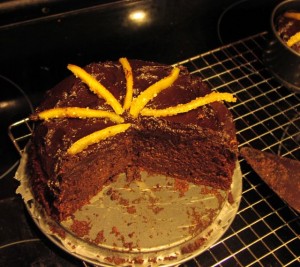 chocolate covered orange peels, so I'll be sticking with something savory, most likely Hazelnut flatbreads
From my garden:
Tomatoes
Peppers
Parsley
Thyme
Ground cherries
Garlic (frozen from my garden)
From the market:
Onions
Kale
Fennel