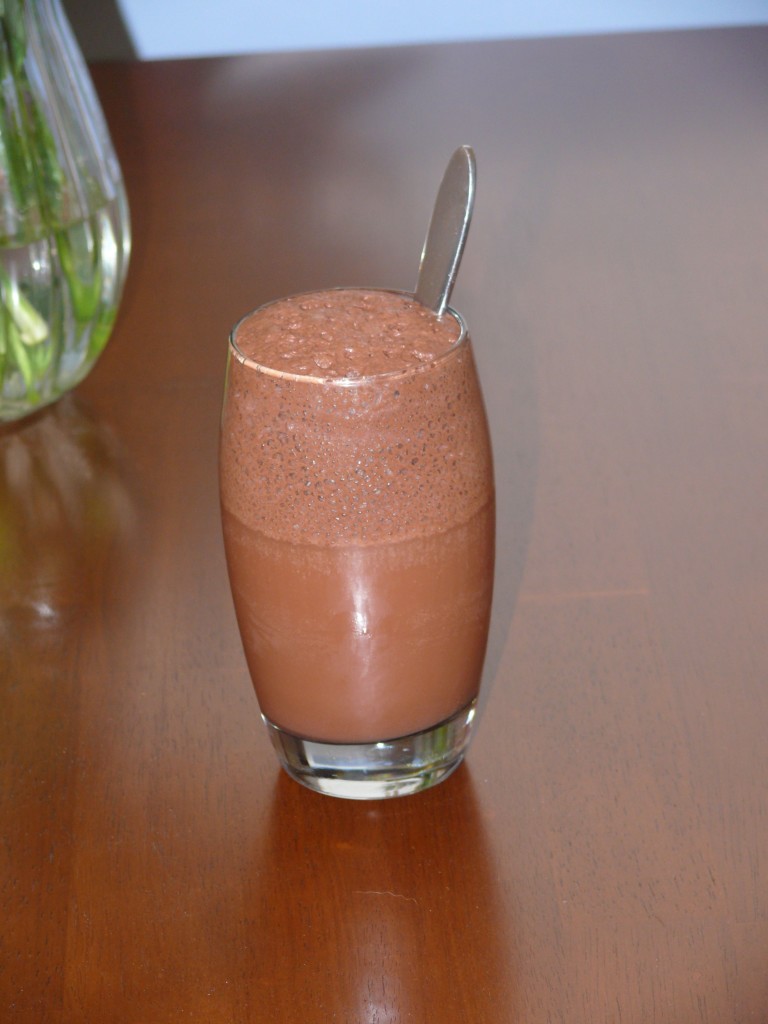 It's definitely time for a chocolate fix, yes? I decided to tweak an old recipe to make it FODMAP friendly, and Mr. E and I are loving it!
Years ago, I was flipping through a magazine that had a recipe for chocolate egg creams. I'm surprised that I actually read it, as someone who can't eat eggs or cream, but hey. Essentially, a chocolate egg cream is a chocolate soda. Fluffy, fizzy chocolate soda. Who's going to argue with that? According to my old buddy Wikipedia, back in the day, they were made with egg and milk,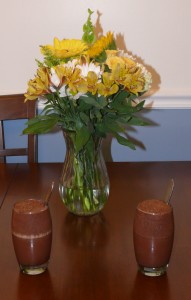 now it's usually made with sparkling water, milk and chocolate syrup, making it very easy to adapt to any diet.
They're ridiculously easy and delicious, and with ingredients I always have on hand. I've been making them for years, especially on hot summer days, and I've never gotten a good picture until now. Many thanks to Mr. Dude for his photography.
Makes 2:
2 TBSP cacao powder, sifted (cocoa powder works, too)
2 TBSP maple syrup
1/2 cup of creamy non-dairy milk, like almond milk for FODMAP friendly, or if FODMAPs aren't a concern, cashew milk (water does work in a pinch, btw) We make our own at home in the Vitamix
8 drops of vanilla stevia concentrate
1/4 tsp peppermint extract
1 cup sparking water, like San Pelligrino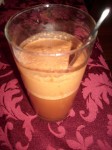 Sift the cocoa powder, and stir in the maple syrup. Stir really well…this is key for a smooth and yummy egg cream! Add in the milk, stevia and peppermint and stir thoroughly again until smooth and there are no lumps.
When you're just about to enjoy, split the chocolate mixture into 2 cups, and add 1/2 the sparkling water to each glass. It fizzes up to fill the glass.
Enjoy the fizzy, chocolaty, bubbly goodness.
Can't have maple syrup? I've made it with agave in the past and any sweetener will most likely work.