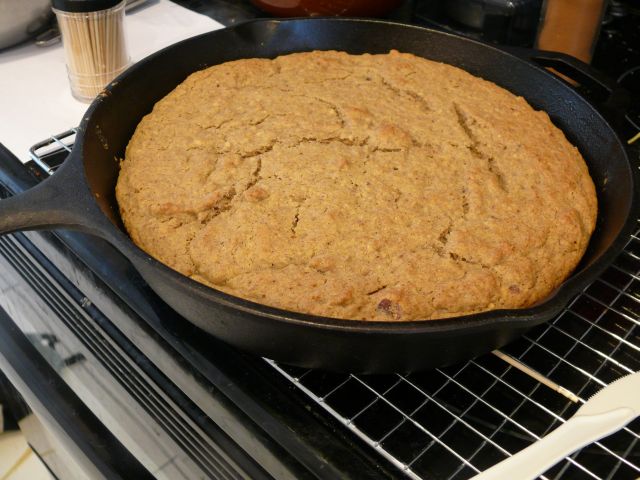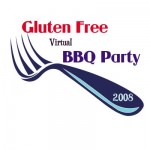 By the time I got to stop by Kate's Virtual BBQ Party, most of the letters, (aside from q and z, I think) were taken. So I figured I that N would work, although in the past, I've called this my lazy day skillet bread.
I thoroughly love this recipe. It's not a traditional banana bread, and it's not a cake, per se, I suppose it's best compared to a cornbread. I tend to make things that pop up in my head, and then try to figure out how to explain it. Generally, if someone asks what something is, I tell them to taste it and figure it out that way! I've had it for brunch, as a snack, as a dessert with chocolate chips, and it could be used (sans nuts) with chili instead or as a side for, say, a BBQ!
Once upon a time, I wanted a snack cake…but I didn't have time and I was really tired. So I figured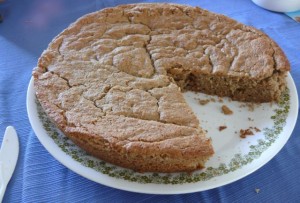 that perhaps I could dump everything in the Vitamix and all would be well. Fortunately, that's what happened, and this has become one of my quick/easy recipes. It's easy, delicious, and just comfort food for me. Most times when I make something, I try to figure out what to change next time and how to spice it up. But I actually like this one exactly as is.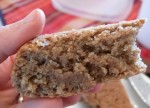 I wanted something with a banana flavor, but lower sugar and no eggs or soy, and something I could just pick up and eat, too. That's a tall order! Through trial and error I came up with a cake I liked, but wanted a brown crisp crust, and so this became a skillet cake. You can make it in a regular 9 inch cake pan, though. This recipe is also totally versatile, and I've halved it and put it in a 7 inch dish, which works, too.
You can do all teff, all sorghum, or a combo. If you can get your hands on mesquite, do! Not only is it super high in fiber, but it has caramel-ly taste.
Ingredients
1 cup teff
1 cup sorghum flour
1 T mesquite flour
1Tablespoons +1 teaspoon baking powder
1/2 teaspoon baking soda
3/4 cup hazelnuts, brazil nuts, pecans or walnuts (optional)
pinch of salt
Wet:
2 über ripe bananas
1 level tablespoon +1 teaspoon ground flax seeds
2/3 cup maple syrup
1/2 cup olive oil or coconut oil
1/2 teaspoon maple extract
1 teaspoon vanilla or almond extract
1/3 cup sparkling (bubbly) water, 'milk', or juice
Grease a 10 inch cast iron skillet with coconut oil. Preheat oven to 350.
Thoroughly mix dry ingredients together. Dump wet ingredients (not water) in a blender. Let it roll until well blended. In my vitamix, that takes less than a minute. I would assume an ordinary blender would take a few minutes. Add wet, including water,  to dry, mix until well everything is well combined, but don't overmix (i.e. no more dry stuff, but no need for a workout)
Bake for 30 minutes or until top turns a beautiful golden brown. Cool on a drying rack 5 minute, then turn out.
Yum.
~from Cheryl's kitchen ©2008