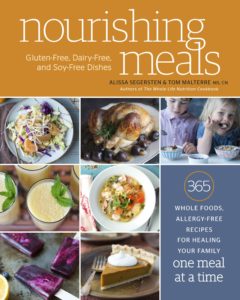 I was excited to receive Ali and Tom's newest book, Nourishing Meals. The book has a great balance of recipes, which are great for any/every body, and information about why a whole food diet supports the body. All recipes are gluten-free, dairy and soy free and whole food based. Some are grain free, some are egg free, etc. and they're clearly marked so that it's easy to find recipes that meet your needs.The biggest dilemma was what to make first!
Just a few of the recipes that caught my eye:
Grain-free coconut flour flatbreads
Spicy black-eyed pea soup
Sauteed Brussels sprouts with shallots and cranberries
Rutabaga fries
Herb roasted halibut
Plantain tortillas
banana coconut cookies
raw vanilla white chocolates
chocolate brownie cupcakes
I really wanted to make the rutabaga fries first because I don't think I've ever eaten a rutabaga, but alas, I couldn't find one. So,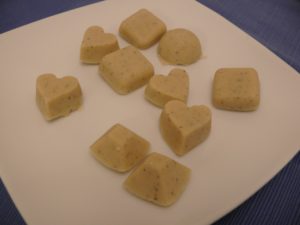 um, twist my arm, I made the raw vanilla white chocolates.
The raw vanilla white chocolates were ridiculously easy to make, and the flavor is luscious. I made the cashew butter at home, which was simple. The recipe took maybe 5 minutes to make, and then time in the freezer, of course.The only difficulty is not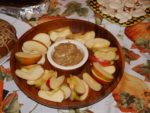 eating too many!
Also, I do want to give a shout-out to the raw caramel dip. I've been using Ali's recipe for years, and it's a hit every single year.
You can order the book here, and there's even a bonus ebook on healthy gluten-free school lunches.
Note: I have not been paid or otherwise compensated for this post–my review is because I like this book! I did receive a free copy, at my request.