I'm a huge fan of naturally gluten-free food. It's usually healthier, usually cheaper, and IMHO, usually tastier, too. That's especially this time of year when there are a lot of yummy options almost in season!
And yet…there are so many reasons packaged foods do absolutely come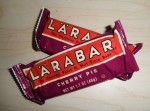 in handy from time to time, whether it's because of school, sports,  after-school activities and travel, job demands, outdoor activities that prevent easy access or you just need to have something shelf-stable and portable in the car in case of emergency.
I've put together a 2014 updated list of some of my favorite healthier options among packaged products, with an eye out towards ones that are lower in sugar, higher in fiber and protein, and less processed. Obviously, you don't want to forget naturally gluten-free options, too!
Bars:
What do I consider a gluten-free healthy bar? In a nutshell, mostly ingredients your grandmother would recognize, some protein and fiber for fullness and of course, gluten-free.
Snacks:
Soups!
Shelf-stable options:
CookSimple® has a variety of boxed meals (some gluten-free, some not)
GoPicnic® has pre-packed meals that are shelf-stable. (some vegan options)
St. Dafour® has tinned meals (some gluten-free, some not)
Cereals: (other great breakfast options here)
Breads:
Ah, the task of finding a g-free bread with enough fiber. Try these: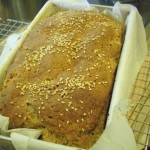 Companies that offer sample boxes
 All products are gluten-free per the manufacturer's claim. Always double check labels, because products do change. Some do contain other allergens.
Did I leave out one of your favorites? Leave me a note in the comments.
This post does contain some affiliate links. I receive a small % if you purchase through those links, but there is no additional cost to you.