I'm speaking on MS in Vienna next Weds and started to think about what I wanted to say. And there are two myths on diet and disease that are pretty much ubiquitous. They're both damaging, and they apply not only to MS, but to pretty much every autoimmune disease, and apply to most other chronic diseases.
Conventional wisdom: diet has nothing to do with disease. If you want to get well, take your meds and go to your doctor. Don't waste your time and money with diet changes. Move along; these aren't the droids you're looking for.
Some alternative views: Nutrition heals everything. (positive thinking does, too.) So if you go on the Swank diet, the Wahls protocol, raw foods, gluten-free, Paleo, etc. or think happy thoughts, your disease will go into remission or be cured. If it doesn't, you're doing it wrong/not trying hard enough/not seeing the right practitioner.
Both are a complete and utter load of horsie poo, and are damaging to health in a global way.
It's ridiculous to think that what we eat doesn't affect our body's function,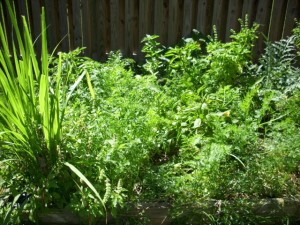 and the new dietary trials and increased awareness is a huge plus. It's equally problematic to suggest we have no control over our health and our doctors are the wizards of all. Almost everyone I see has some physiologic benefit from dietary change—I can't think of any exceptions to that rule, but I'm qualifying with "almost" just in case.
But oh my GAWD what an awful burden we put on people when we create a culture of personal responsibility for curing disease. It's a guilt and shame producing cesspool, and undermines the potential good in healthy changes. BTW, Dr. Wahls does not claim to have cured her MS. She is clear that she's learned to manage it and eliminate many of the symptoms. That is a beautiful thing…as long as we don't start using it as a weapon and clubbing people with it.
A decade or so in this field has also given me the humility to know that while I can guarantee that the Twinkie diet will not work, I don't always know with certainty which of the whole-food, low sugar, balanced ways of eating will fit best for a given person. Nutrition can help you live as fully as possible. That's just not as sexy as saying nutrition will cure all diseases.
[end of rant]