A few thoughts in honor of Mother's day:
I've also been lucky that while I frequently get questioned about children, most people are well-intentioned. While some of the questions have been truly off the wall (do you have kids? Why not? Don't you like kids? But you don't LOOK like you can't have kids) the majority have been quite respectful, which I appreciate.
And yet so many people have asked me, "Do you have a family?", and I've always been stumped for an answer. Of course I have a family—I'm blessed with a loving husband and two 4-legged children with whiskers and tails. I have a sister, and other family members that care about me.
Almost everyone has a family, either by blood or by love.
But th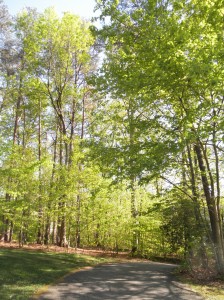 at's not what those (well-meaning) people are asking. When they say, "Do you have a family?" what they mean is, "Do you have children?" There is a world of difference between those questions, and to miss that distinction is to miss out on the value of all sorts of bonds.
Please consider the words you choose. When in doubt, choose inclusivity.
Yes, I have a family. No, I don't have children. I don't know if I can get pregnant; I've never tried. I do know that I've chosen not to get pregnant or adopt because my medical issues are significant enough that I don't have the physical energy and stamina to be the kind of mother that every child deserves. I do hope that changes and I don't know what's in store.
I suppose that's probably too long to fit on a t-shirt.
While it fits for me, it also leaves out all sorts of people who choose not to have children for more perfectly valid reasons than I can count. In fact, I'd suggest that all reasons are perfectly valid and none of your (or my) business.
Happy Mother's day to all of you who have given your time, energy and love to "mother", nurture and care for children, elders, friends, animals, nature…
And so much appreciation for all of the wonderfully imperfect loving mothers and mothering types out there.