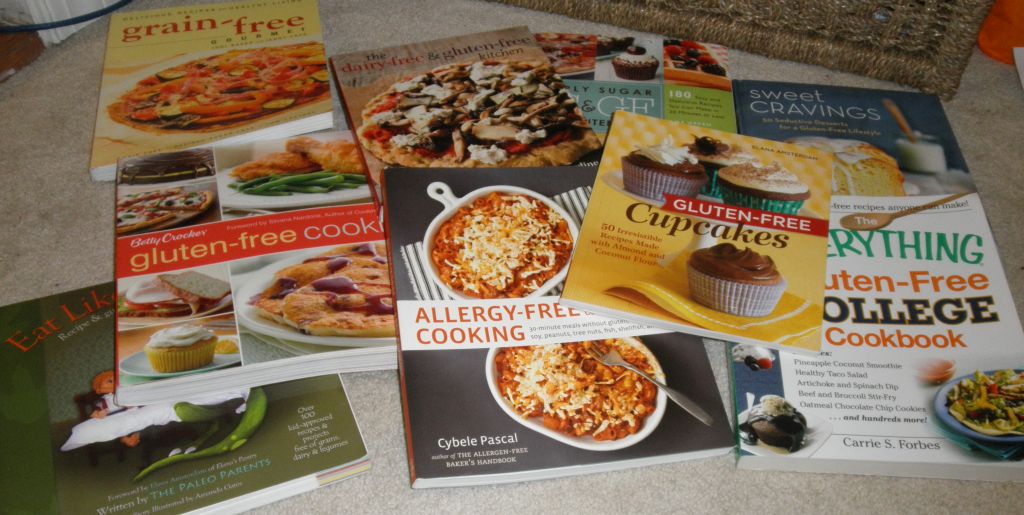 UPDATE: we have a winner!
Dairy Free and Gluten-free Kitchen by Denise Jardine & Sweet Cravings: 50 Seductive Desserts for a Gluten-Free Lifestyle
Fingers Crossed

Thank you
No, no, not a diet cleanse, a book cleanse. 2014 has just been a few weeks long, but I've committed to simplifying and letting go of what I don't need. And I've realized I have so much and don't need most of it.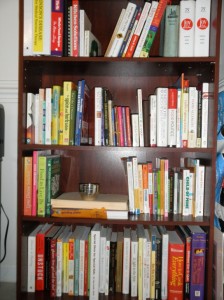 Some people have bunch of shoes. Or jewelery. Not me. I have a ton of cookbooks, and a sagging bookcase to show for it. Most are ones I've bought, because I *had* to have them, and a few were review copies. I've thought of doing a book giveaway before but worried about offending authors. Honestly, I've finally come to the conclusion that it's time for me to stop buying books. When I really like a cookbook, I end up buying it (again) on kindle–it's much easier for me because it's lighter, and that makes a huge difference for me physically.
So let's be clear. These are all great books and authors I love and respect! They just need homes where they'll be properly appreciated. All are new or like new condition–I'm keeping all my pre-kindle books with the sticky finger marks and chocolate splatter on the pages.
So here's the deal: Which TWO books do you want to win? Leave me a comment and let me know. The winner will be chosen at random.
One entry for each:
let me know in the comment field which books you want to win, and make sure you enter your email into the comment field. It won't be displayed, but that way I can be in touch if you win.
Share this on twitter and leave me a comment here to let me know
Follow me on twitter at @CherylHarrisRD and leave me a comment here to let me know
Share this on FB! and leave me a comment here to let me know
Open to US only (sorry, shipping fees are a beast) and this contest will be open until Feb 8th 10pm EST.