I'm turning 35 today! What a strange feeling. I've always felt somewhat like a kid, and for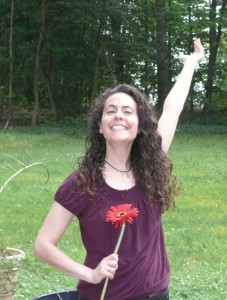 most of my career, I've always been the youngest. The youngest in my grad school program, the youngest in my job in DC Government, the youngest in my family to get married…and, well, most likely, that's kinda changing.
I have mixed feelings about getting older. The older I get, the more comfortable I get in my own skin. The older I get, the more I've come to truly love and respect myself, and treat myself gently and kindly. The older I get, the more my priorities reflect what's important, and the more likely I am to say no to what doesn't serve me, and to stand up for myself and what I need. And, of course, I've been unbelievably lucky that many of my medical issues have quieted in the last few years, although this month has been pretty challenging.
And yet for some crazy reason, a contingent of grey hairs has taken up residence on my head. I have no idea why they're here, and quite frankly, I'd prefer that they leave. Not only that, the more I glare at them, the more that appear, so I've decided to ignore them for the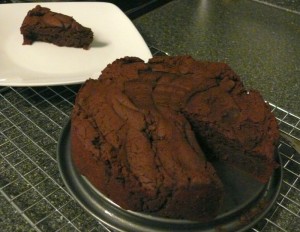 time being in the hopes that when they don't get the reaction they're looking for, they'll leave. As much as "wisdom streaks" are often a part of the package, I'm less than enthused, and for the first time, I actually have the sense of my body aging, which feels foreign.
I feel like we're constantly bombarded by images of women in their teens or 20s as the standard of beauty and so there's a sense of strangeness there. They look so young! How could this have happened?  Like anyone, I enjoy being seen as attractive and start to notice the subtle changes in my face vs the cultural norms and standards. But I also like growing into who I am rather unapologetically as well.
Most of the feedback I get from people around me is how hard it is to get older. It may be that I just don't understand yet and that in 10, 20, 30 years I'll be singing the same song. But there's a part of me that also welcomes all the changes, too.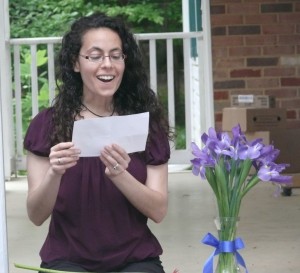 It's funny…as I was reflecting on my birthday, I really feel the need to take some time to celebrate my life. I mentioned that to Mr. Dude, and his response was *duh*, that's what birthdays are about. I tend to disagree. We celebrate a fun, self-indulgent day, eat a tasty cake, figure out interesting stuff to buy and/or get stuff…but that's different than a life-celebration. I haven't quite figured out what I want to do, but that's definitely on the agenda.
Please, gift me with your comments on what you enjoy most about getting older, or how you like celebrating the years of your life.