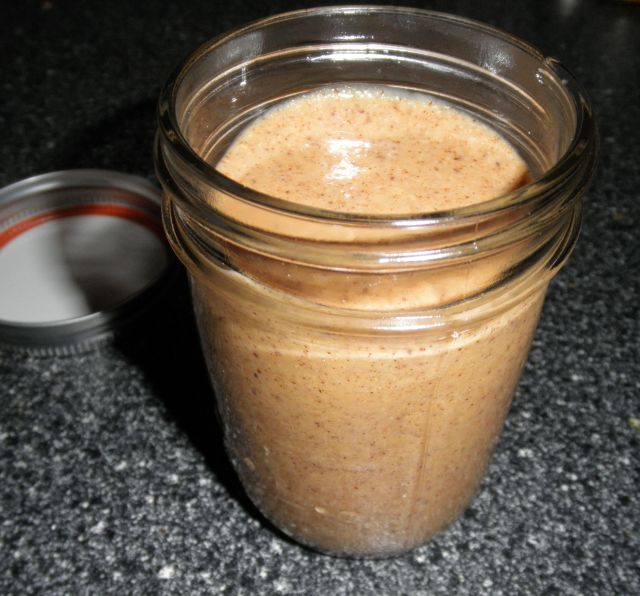 Ah…heavenly hazelnut butter. On one hand, this is a non-recipe kinda recipe. On the other, I've both burned the hazels and had them under-toasted and it's easier to do it *right* when you know what right looks like. I wish this could be scratch and sniff, too…
Okay, toast the hazels on a cookie sheet at 350 for 16-20 min, shaking the pan half-way.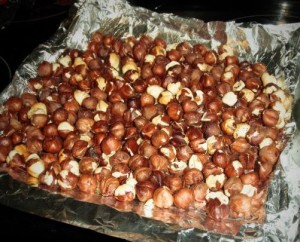 When they're ready, they should look like this—papery linings puffed open.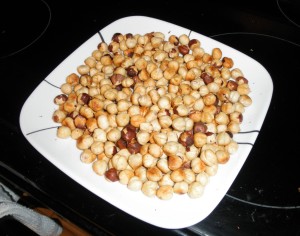 Put the hot hazels in a paper lunchbag for 10 min or so. When cool enough to touch, shake off most of the papery stuff. It doesn't need to be perfect.
Put them in the food processor with a big pinch of coarse sea salt.  Grind for 5 minutes or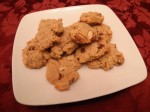 until SMOOTH, scraping down a few times. Spoon into a ball jar, and do your very best to avoid spooning into your mouth in the process.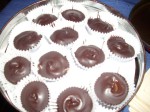 Voila! Add in a drizzle of maple syrup for a sweet treat, use it as a filling for chocolate hazelnut butter cups (!!) mix w/cocoa and sweetener for your very own faux nutella, or just plain eat it up by the spoon. It's also a necessary part of Hazelnut Cookies.
I'm posting this to 5-ingredient Mondays over at the Daily Dietribe. Why? because when time is short and I'm not very hungry, apple and nut butter is on the menu for quick and easy nights. So delicious.
I'm also submitting this to Wellness Weekends at Diet, Dessert and Dogs. Hop on over and check out all the good stuff.