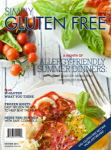 I've been way overdue for fun news, and unfortunately the big ole pile of folders on my desk has kept me from blogging as much as I'd like!
So the top 3 fun things: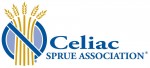 I'll be moderating a panel of amazing gluten-free bloggers at the upcoming CSA conference on Long Island October  4-6. More info & a post later this week.
I am super-duper excited about my volunteer pumpkin. He planted himself in our front yard. Isn't he a beauty? I'm all about the simple things.
I'm excited about the magazine because there's such a range of gluten-free voices. We've got the vegan bloggers, the paleo bloggers, the crockpotting bloggers, the mommy bloggers…and much, much more. It simply makes perfect sense, because the gluten-free community is incredibly diverse, and I like the idea of many voices for the many paths.
The magazine will hit the shelves November 2012.
Here's just a taste of the yummy bloggers: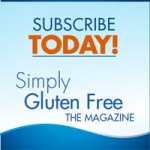 Afton Jones
Alisa Fleming
Alissa Segersten
Angela Litzinger
Bernice Mast
Cara Lyons
Carol Kicinski
Cheryl Harris
Ellen Allard
Erin Pickering
Hallie Klecker
Heidi Kelly
Jeanne Sauvage
Jen Penas
Kim Maes
Melissa McLean Jory
Ricki Heller
Stacy & Matt Toth
Stephanie O'Dea

So…I'm giving away two 1-year subscriptions to the magazine. To enter:
Leave a comment and tell me what you're most excited about seeing in the magazine.
Follow me on Twitter @CherylHarrisRD and leave me a comment to let me know you did.
Follow Simply Gluten-Free Magazine @SimplyGFMag and leave me a comment to let me know.
"Like" me at my new FB page for GFGoodness and leave me a comment to let me know.
MAKE SURE YOU GIVE ME YOUR EMAIL ADDRESS! That way you'll know you won!
This giveaway will close Saturday the 15th at Midnight EST.
And the winners are: Sebryna Hunt and Andrea Cortani! Congrats, ladies!