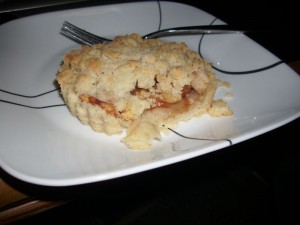 The last few weeks feel like I was sucked into a holiday vortex. And now, it's quite wonderful to feel that things will be more peaceful, which I'm totally looking forward to. I haven't set an intentions for the new year, although I'd like to when the dust settles. I did resolve to make E an apple pie every New Year's and he was all for it.Although, of course, head of the list is having the healthiest year of my life.
Which leads me to food, of course. Angela of Angela's Kitchen is our happy hostess, and I must say, I'm delighted to see her posting again! Her ingredient is pomegranate, which is one I love dearly. The wrinkle is that the stores near me haven't had them lately (or I haven't see them, either/or). And though I do make chocolate covered pom seeds, my favorite is to have them plain. I do tend to make a ridiculous mess, as my husband can attest. I hope I can find some soon, because I'd love to have some this week!
So…I'd like to make more interesting foods this year. I do like spicy foods, and enjoy a variety of spices, but I've gotten boring, and hopefully I can shake things up a little.
Monday:
Herbed spinach blend salad (cilantro that I'm growing indoors) with salmon and avocado

Tues:
Nightshade stew

Weds:
Gumbo. (AKA one of the most glorious things imaginable)
Thurs
um…probably more gumbo? seriously, if you've got a pot full, might as well enjoy!
Friday:
Sniffle stew

Fun baked stuff:
Cornbread, because you can't really have gumbo without it. Or at least my husband can't.
hazelnut cookies of some kind…I need to play.