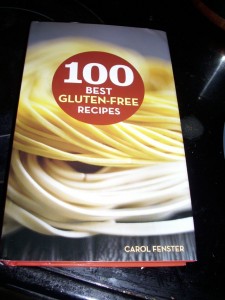 The brain of a baker is different from a normal person.  It's a proven fact.  You give a normal person a cookbook, and they take a look.  If you give a baker a cookbook, especially a hot off the presses pre-released gluten free cookbook, they will cackle with glee, drool over the pages and run home to start baking.
Or at least that's my theory, based on my observations thus far…of myself.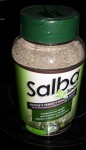 So, I plan to make at least 3 recipes from the book this week.  And I plan to give away a bottle of Salba, because she uses chia in at least one of the recipes. Salba and chia are great for you and fabulous vegan egg substitutes.
If you'd like to win, leave a comment by August 12th or share this giveaway on your blog/website.  And US only…the shipping charges get a bit excessive for something that weighs this much.