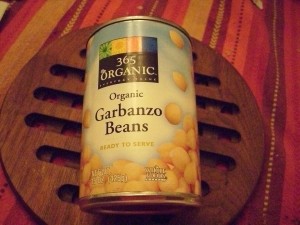 This week's theme is Chickpeas, or garbanzos. From hummus to soccas, falafel to garbanzo salads, chickpeas are amazing. I can't wait to see how everyone includes them in their menus! Since my family is from the Middle East, I am a huge fan of chickpeas in all forms. I haven't yet tried this recipe for crispy spiced chickpeas, but oh, I'm tempted!
It's a great time of year, when it's clear that winter is indeed going on its way soon. I love spring (and summer and fall) it's just winter that I haven't yet learned to appreciate. My indoor peach tree is even budding!
I've also (finally) posted recipes from a healthy GF recipe contest I'm hosting. If you're interested in entering, please feel free to send recipes, or you can vote on the ones submitted! There are great prizes, so check it out.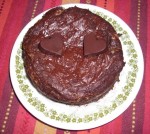 And to those of you who were so interested in the vegan brownie recipe…it was fabulous, but it totally fell, so I need to keep tweaking the recipe. I'll have to keep you posted. I also posted the DB chocolate cake, which was quite dreamy!
Monday:
Chicken and broccoli in a Malaysian Sunflower butter sauce
Tuesday:
Tilapia in a tomato sauce with green peppers
Weds:
Vegan
Avocado and sorrel soup
Thursday:
Socca (chickpea pancake) with arugula pesto
Friday:
Turkey in a garlicky parsley sauce with roasted asparagus
Baked goods:
I'm teaching a class "Living and Loving a GF diet", and will make an apple crisp if I have time
If you'd like to host a menu plan, drop me a line!
A Modern Gal has a great menu planned, featuring a chicken she roasted.  Her Indonesian Spicy Rice looks delish!  Her Chickpeas and greens sound good, too.
Elizabeth of Weird and surprisingly good has a nice run down of her favorite snacks along with her menu for this week.  She's getting her chickpeas this week in the form of hummus!  Her chicken enchilada recipe is in the works and hopefully she'll share that soon.
Sea of book of yum joins us with an un-chicken waldorf salad recipe, and a great recipe for veggie fajitas.  Not only that, but most excitingly, Sea is pregnant and Baby yum is surely loving all the gormet GF global treats!
Wendy of Celiacs in the house has a great looking Potato and chickpea curry on the menu that I'm going to have to try really soon!  She's also got a nice picture of the ocean to inspire her toward warmer times and nicer weather, and I can't blame her a bit!
Ginger has an adorable picture of her piggies in a menu that also  contains pork (I guess the piggies haven't gotten the memo!) and a great menu that includes Mahi mahi and mango salsa.  The cabbage stir fry sounds great, too!
Country living is balancing her menu with the preferences of her family members (but just as a heads up, her menu does contain spelt and barley, which are offlimits on a gf diet).  The sweet potato cakes sound yummy.
Angela gets her chickpeas in her GF flour, and she's got a fun week planned.  She's training for the Breast Cancer 3 day, on top of a busy schedule.
Poor Manda has been having power outages, but still joins us with a global menu.  She's even got a Romianian buckwheat stew!
Esther stops by to share some ideas for great salads and her menu, including veggie curry, pasta with cream sauce and ribs, too.  She even teases us with the thought of beetroot hummus!