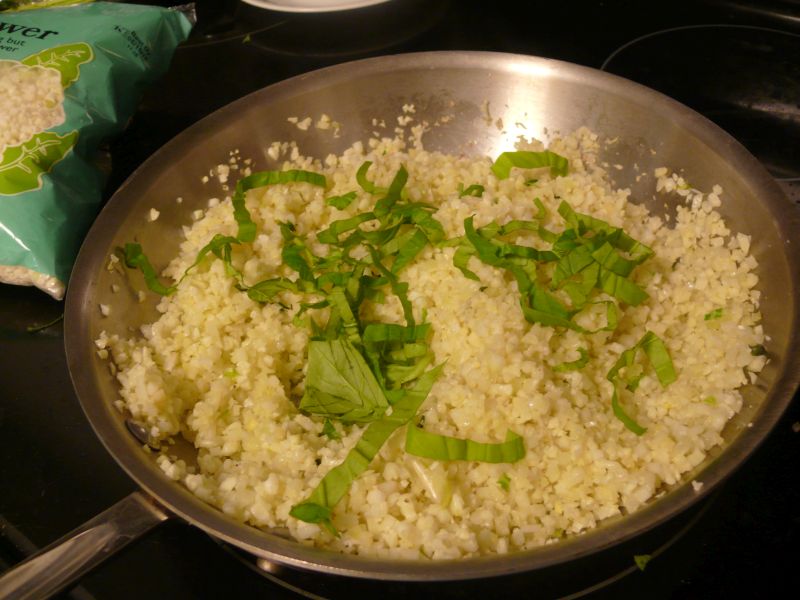 Guess what? Trader Joe's now has bags of fresh riced cauliflower! This calls for a recipe.
It's been a while, I know. I've been busy, and it's been "good busy". I'm nearing the end of a weekly mindfulness intensive, and it's been fantastic, but also has cut way down on the amount of time I spend online.
If you haven't already seen it, do check out the updated list I posted of the Nutritionist approved best of gluten-free grab & go! It's a roundup of the healthiest pre-packaged options out there, and I update it yearly-ish. I'd love to hear your thoughts!
Onwards towards the recipe: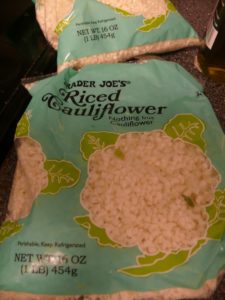 I love cauliflower in pretty much any way. "Ricing" cauliflower myself in the food processor is a pain because the pieces are always different sizes, so this is a great shortcut.
I was so excited to see the bags of riced cauliflower at TJ's that I got two bags, and I think 1 would have been enough for the two of us.
a few glugs of olive oil
2 cloves garlic, smashed
2-3 sprigs thyme
1 bag riced cauliflower
handful fresh basil, chopped or shredded
salt & pepper
Heat olive oil over medium heat and saute garlic until browning. Add in the thyme and cauliflower, stirring, and cook until it softens and starts browning. This took ~8 minutes. Stir in fresh basil, other seasonings & enjoy!
E and I both loved this. I was enjoying the rice so much I forgot to eat the main dish.