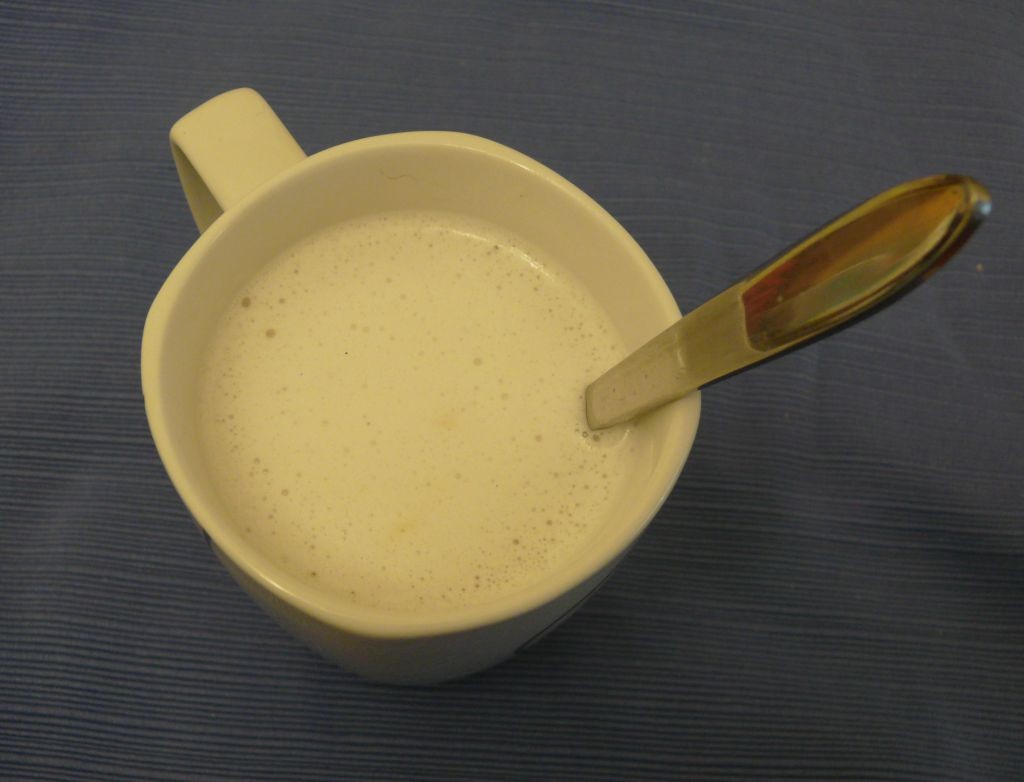 Like so many on the East coast, I've got some time on my hands because I can't go anywhere. We've got~17 inches now, and it's still coming down strong. I cannot say I'm a fan, but maybe if I were a panda I'd be having more fun.
In tastier news, it's a perfect opportunity to share a "recipe" for Vanilla milk. My dear friend Carrie got the idea in my head, and it's a great use for the Native Forest powdered coconut milk I got a few months ago.
So first, I'm in love with the powdered coconut milk. It's the only one I could find that didn't have dairy or rice or something else I couldn't eat, and the company is good about GF and environmental concerns. I initially got it because I wanted to make dairy free white chocolate (and I did–subject of another post, though!!)
It's barely a recipe, and it's such a delight on cold days, because I keep my mix at both of my offices so I can always have some.
3 TBSP powdered coconut milk
vanilla stevia OR pinch ground vanilla bean or vanilla extract
sweetener de jour–maple, honey, agave, sugar or just go with the stevia
A splash of a yummy liquor (optional–the picture above is with coffee liquor)
8 oz hot water
Put the powdered coconut in a cup, and cover with an inch or two of hot water and stir thoroughly. Once it's well incorporated, add the rest of the water and sweetener.
That's it…too easy!
Because Amazon only sells the coconut milk 6 pouches at a time, I'm giving away one 5 oz pouch to someone who leaves a comment by Jan 27th at 9pm EST.
GIVEAWAY IS OVER! The winner is Kat (and no, my love of felines has nothing to do with it.)

And for those of you somewhere snowy, snuggle up & stay safe!
I am in no way contracted or monetarily connected with Native forest and this is not a paid post. This post does contain affiliate links with Amazon.