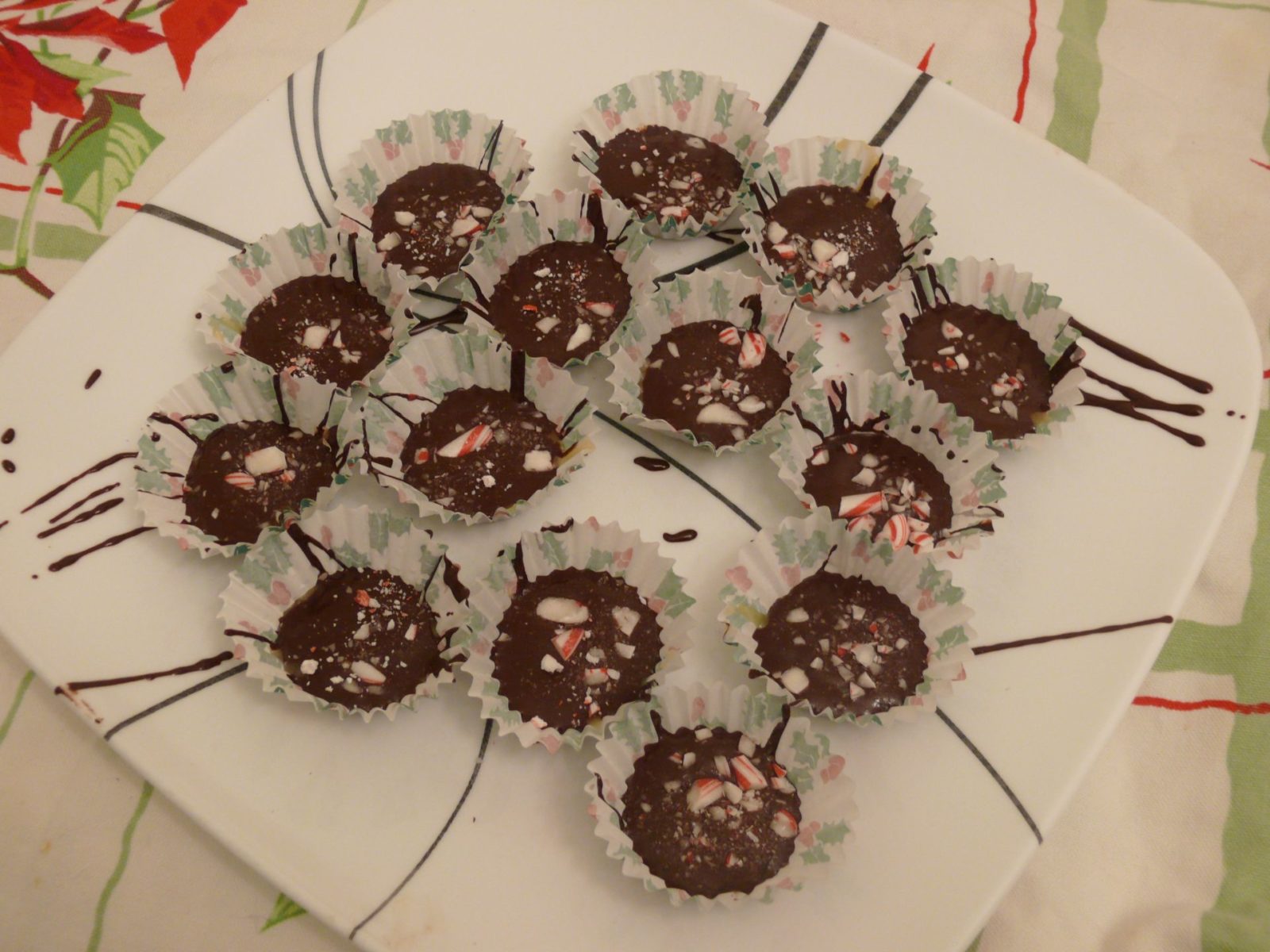 Make these ASAP! I don't remember the last time I was so gleefully delighted about a recipe, and E shares my excitement. I miss peppermint patties, and it's that time of year. The HFCS ones are out, of course, and the "cleaner" recipes I've found have so much cane sugar or so much coconut oil that I don't think my joints or stomach could handle it. And yet these work brilliantly–unsweetened chocolate, creamed honey, peppermint oil and just a touch of coconut oil (and the coconut oil is optional, just a little creamier). They're simple, they're quick, and they are off-the-charts awesome.
The irony, of course, is that I've had Chocolate honey mints before and just assumed I couldn't replicate them at home, because the idea of blending, piping out circles, freezing and then dipping honey patties was totally off-putting.I assume it would be a ton of work to get right, and too sticky to handle. And then I remembered my stash of creamed honey*, which is thicker and much more workable than regular honey. So there's no need for special equipment, freezing, a mold or anything fancy.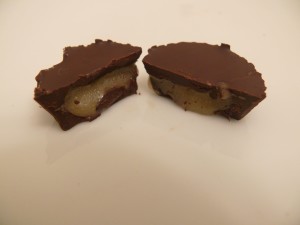 Here we go!
Stir honey, peppermint and coconut well. Taste and adjust–sometimes I add in a few more drops of peppermint oil.
Melt chocolate. This can be done over a double boiler, or it's 90 seconds in a microwave in a heavy glass bowl. Pour enough to cover the bottoms of mini cups, add in 1/4th tsp honey mix, and then cover with a little chocolate.
Allow to sit until hardened. Decorate the tops in any way that entertains you. I use candy case for people who do eat cane sugar, and plain for me. Enjoy!
I found that we liked the smaller, thin patties better than the larger, thicker ones. And while I considered doing a batch with 70% dark chocolate instead, hubby was happy with these and didn't miss the sugar, so why bother?
*creamed honey is honey with incorporated air and it's semi solid at room temperature. They sell it at the monastery I often go to so I have a ton, but it's also at most grocery stores.