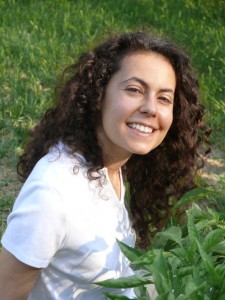 Usually, it's all about the food, but here's a short break to discuss…well, people who discuss food.  Maybe that's not so much of a stretch?
Sometimes people choose a career. My career choose me.  Since I'm from a Middle eastern family, food is pretty much the center of everything.  Happy?  Eat!  Sad? Eat!  Hungry?  You get the idea.  Food was always central, and my first language, so to speak.  Becoming a nutritionist and dietitian was a natural choice.
As the years went by my own health issues began, I wondered if my diet could help, especially since many of my problems were gastrointestinal issues!  More than one doctor gave up and said, well, you're a dietitian, figure it out.
Initial allergy tests did little, but going gluten free was HUGE for tummy issues, pain, energy and more.  Many allergy and food sensitivity tests later, I found that I had a lot of food triggers.  I learned how to manage a gluten free, dairy free, egg free, soy free, peanut free, shellfish free, corn free, sugar free diet and still make good, healthy food.  Then it dawned on me that I'd unintentionally stumbled into a unique niche.  It's fascinating, fun, rewarding, and such a delight!  I'm very lucky that I get to work with fabulous clients, discussing things that are always interesting to me.  www.harriswholehealth.com
This post is in honor of National Registered Dietitian's Day, which is March 11th.  I didn't have a clear vision of where I'd be as an RD, but it's been a great journey.  Please do check out sites of other RDs and give them a little love, too!
Beyond Prenatals – Food vs. Supplements and Real Advice vs. Fake Advice
Annette Colby – No More Diets! A Registered Dietitian Shares 9 Secrets to Real and Lasting Weight Loss
Ashley Colpaart – Dietitians working in food policy, a new frontier
Diana Dyer – There and Back Again: Celebration of National Dietitian Day 2009
Marjorie Geiser – RD Showcase for National Registered Dietitian Day – What we do
Marilyn Jess – National Registered Dietitian Day–RD Blogfest
Julie Lanford – Antioxidants for Cancer Prevention
Renata Mangrum – What I'm doing as I grow up…
Liz Marr – Fruits and Veggies for Registered Dietian Day: Two Poems
Meal Makeover Moms' Kitchen – Family Nutrition … It's our "Beat"
Jill Nussinow – The Registered Dietitian Lens I Look Through
Wendy Jo Petersen – March 11 is our day to shine!
Diane Preves – Registered Dietitians and the White House Forum on Health Reform
Andy Sarjahani – Dr. Seuss Tribute continued: Green Eggs and Ham and a Sustainable Food System
Rebecca Scritchfield – Big Tips from a "Big Loser"
Anthony Sepe – RD Showcase: Registered Dietitian Day, March 11, 2009
Kathy Shattler – RD Showcase for Nutri-Care Consultation
UNL-Extension, Douglas/Sarpy County – Nutrition Know How – Making Your Life Easier
Monika Woolsey – Dietitians–Can't Do PCOS Without Them!
Monika Woolsey – In Honor of National Registered Dietitian Day
Jen Zingaro – My life as a Registered Dietitian