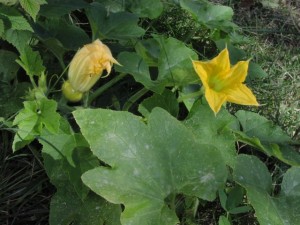 This week's food is squash, which is perfect for the season. As you can see, my baby pumpkins are small but on their way, and I think they're too cute. Our host this week is Kim from Gluten free is life. *if you're interested in hosting a week, please drop me a line!*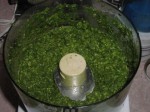 Last week was a delicious one.  I made vegan brownies that were really delish, but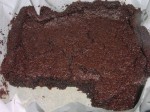 didn't hold together well.  I'll have to "force" myself to tweak those babies.  I also made pesto and a simple almond torte.
This is going to be a busy week for me. Every year we host a pumpkin carving party, and it's this Saturday, and the menu will be all GF. What can I say, I hated watching where everyone put each spoon and worrying about the crumbs. DH and I made a deal a few years back. The party could be GF as long as no one could tell the difference. It's worked so far, but also means a lot of baking on my part. I mean, I LOVE to bake, but it's a bit much for one day. I do make parts of it ahead, though. To compensate for all the crazy baking, my menu otherwise will be pretty simple!
Monday:
Grilled marinated chicken and grilled herby peppers (yes, we eat these a lot when they are in season!!)

Tuesday
Quinoa Italiana with the last of my tomatoes and basil *sigh*
Wednesday:
Baked salmon and steamed broccoli
Thursday:
Roasted chicken and crispy kale chips
Friday:
leftovers, and a whole lot of eating as I cook!
Saturday:
My menus evolve by the minute, but as it stands:
Rugelach (4 varieties)
Chocolate covered hazelnut treats
Chocolate raspberry tart
Angel food cake or something else fluffy
Chocolate chip cookies
Apple crisp
Pumpkin cornbread
Some kind of chili
Hot mulled cider
???
If you have a great make ahead gf dessert recipe, let me know!!!
Weekly harvest: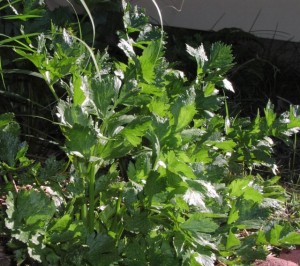 from my garden:
Raspberries
Celery
basil
tomatoes
peppers
carrot tops
herbs
From the market:
broccoli
apples
pears
kale