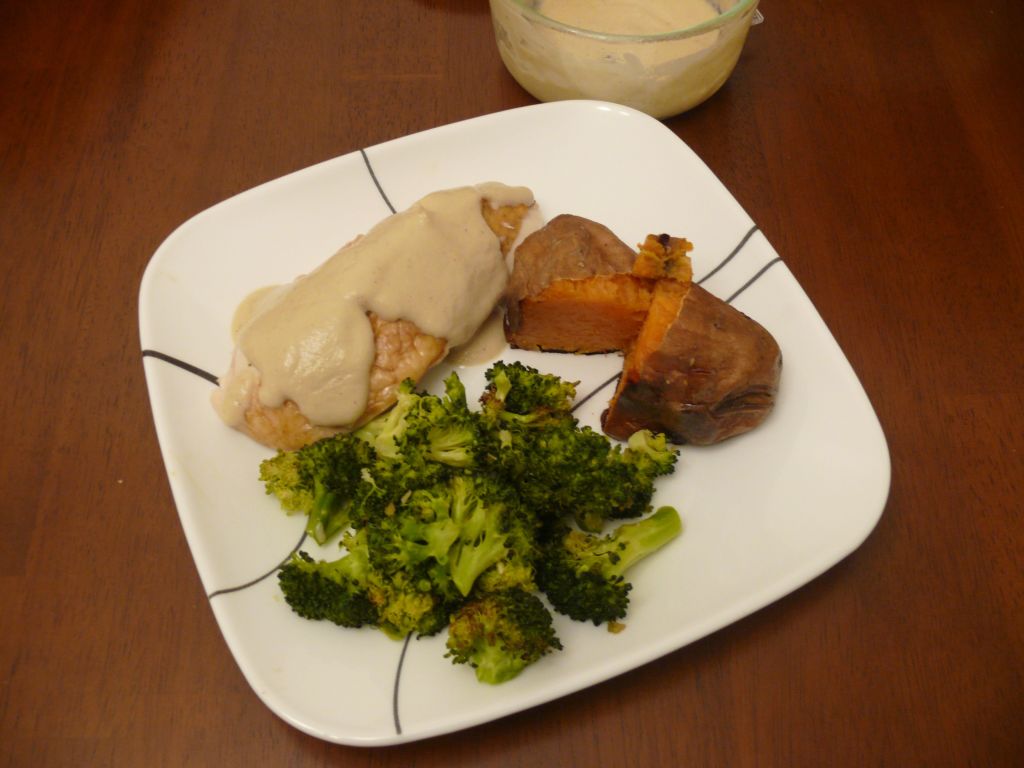 I love gravy. It kinda makes the whole Thanksgiving thing perfect, doesn't it? And so I was determined to make a gravy that I'd thoroughly enjoy. I looked at a few recipes but didn't quite find one that hit the spot for me. After a few years of trial and error (I ust to only make gravy for holidays) I think I've come up with THE gravy for Chez Harris. It's got a creamy, luscious mouth feel, and while it takes a while, there's not a lot of work involved. It's starch-free, Paleo-friendly and delicious. I imagine it could be made vegan as well. Despite Mr. Dude's loathing of onions, he really enjoys it too. Go figure!
2 TBSP oil of choice
2 cups chopped onions (I often use the pre-chopped containers from Whole Foods or Trader Joe's)
4 cups chicken broth or veggie broth
1/4 cup Brazil nuts (~7-8)
2 TBSP pan drippings (optional)
1 TBSP fresh thyme
salt/pepper as needed
Heat the oil over medium low heat and add the chopped onions. Saute over low heat so they're just sizzling for ~20 minutes or until browned. Stir as little as possible. Add the chicken broth, bring to medium heat and allow about half of the broth to evaporate.
I've also discovered that this is amazing with chicken, or even roasted broccoli, so it may well be a year-round staple at our table. I'll find out soon if it freezes well…
Puree the onion-broth mix and the nuts in a high-powered blender until smooth, creamy and gorgeous. Add in the herbs and salt if needed. Voila!
I'm linking up to Gluten-Free Wednesdays.
GFW is co-hosted by Shirley of gluten free easily, Linda of Gluten-free Homemaker,  and Lynn of Lynn's Kitchen Adventures.