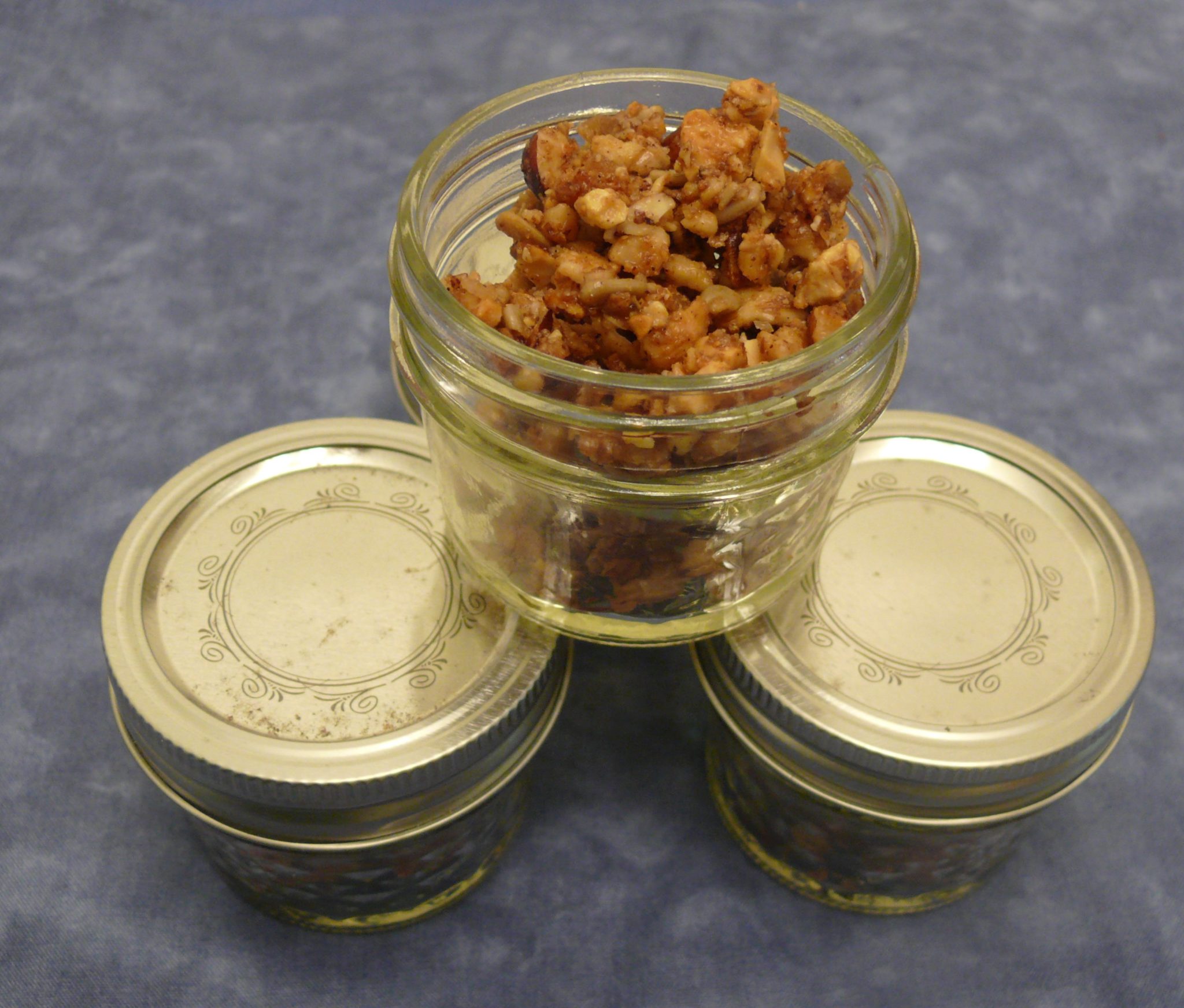 I've always loved granola. Because, really, what's not to love? But without oats or grains, even the idea of granola didn't compute. I finally tried Paleo Krunch, which was super yummy, but the price tag was enough of a deterrent that I decided to make my own.
I love this grainless granola. It's easy, it's very customization, and the house smells like yum. I've done it with either honey or maple and both work. I've also baked at a higher temp, but then you need to stir more often, and, well, I forget. It's currently my favorite snack with an apple or another piece of fruit.
You could, of course, give this away as a gift, but I tend to go through it so quickly that hasn't yet happened.
Enjoy!
4 cups of raw nuts or seeds: 2 cups almonds, and 2 cups combo of sunflower or pumpkin seeds, cashews, pecans, walnuts or hazelnuts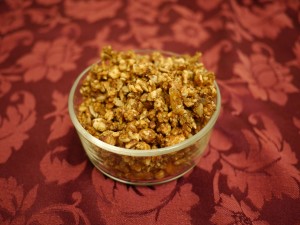 1/2 cup crystallized ginger
1/4 cup coconut oil
1/4 cup honey
1-2 droppers full of stevia (I like the English toffee flavor but plain is fine)
1.5 tsp pumpkin pie spice
1/2 tsp sea salt
Pulse the nuts and seeds until you have smaller, 1/2 cm chunks or smaller. Chop the ginger into small pieces. Melt 1/4 cup coconut oil in a glass measuring cup, and then add honey until it hits 1/2 of a cup total. Mix together, add in the stevia and spices.
Pour over the nuts and seeds and ginger and spread out on 2 cookie sheets lined with parchment.
Bake at 275 for 45 minutes, stirring at occasionally. If your oven is tempermental, swap the position of the sheets midway.
Portion out in containers and enjoy!
Note: it does work without the stevia, but it's much better with it for a little extra sweetness.