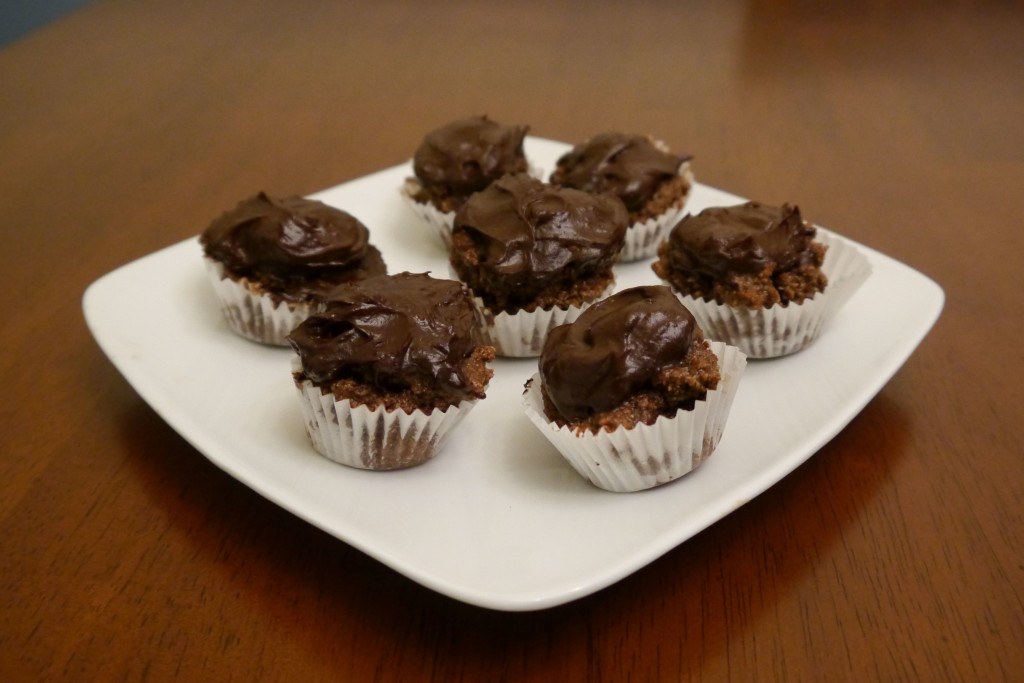 There's a lot wrong in the world today, between CO and the Navy Yard. I can't change that. At these times, I'm simply at a loss for words. All I can do is offer up some chocolate and a virtual hug to all of you out there touched by these tragedies.
I made this cake for the GFE retreat several weeks ago and it was a hit. For more on all the food and fun, I did a roundup , and so did Debi of Hunter's Lyoness and Valerie of City Life Eats.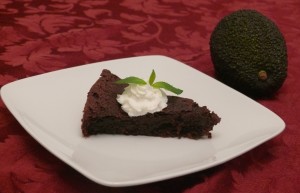 Shirley of GFE suggested making the cake as mini-cupcakes instead, and she was right! Somehow, everything is more glorious with frosting on top. Go figure.
The recipe features a not-so-secret ingredient (avocado!) which lends a wonderful creaminess. Don't worry–I won't tell if you don't.
½ cup pureed ripe avocado (approx. ¾ of an avocado)
3.5 oz bittersweet chocolate, 70-85% cacao, melted
1 cup of maple syrup
½ tsp mint extract
2 tsp vanilla extract
½ tsp baking soda
2 1/3 cups of almond flour
2/3 cup arrowroot flour or cornstarch
Pinch of salt
Heavenly Chocolate Ganache
1 whole avocado (approx. ¾ cup)
½ cup maple syrup
½ cup cocoa powder
1 oz bittersweet (70-85% cacao)chocolate
2 tsp vanilla extract
Preheat the oven to 350.
For the cupcakes: puree the avocado, measure out the needed portion and return to the food processor. Add in the chocolate, maple, mint, and vanilla. Combine dry ingredients in a separate bowl and mix well. Stir wet ingredients into dry and mix until just combined. Put generous Tablespoons into mini-muffin liners.
Bake for 15-17 minutes or until a toothbpick comes out clean.
For the ganache–blend the ingredients in the food processor. Taste. Swoon. That's it.
Remember to give the ones you love an  extra big hug. I've been feeling sorry for myself for the last few weeks because of all the dental stuff giving me migraines, but this is quite the reminder of what really matters…and what's just an annoying inconvenience.
I've submitted these to Ricki's Wellness Weekends. Speaking of Ricki, have you seen her new book? (review coming soon!) NomNom-rific!