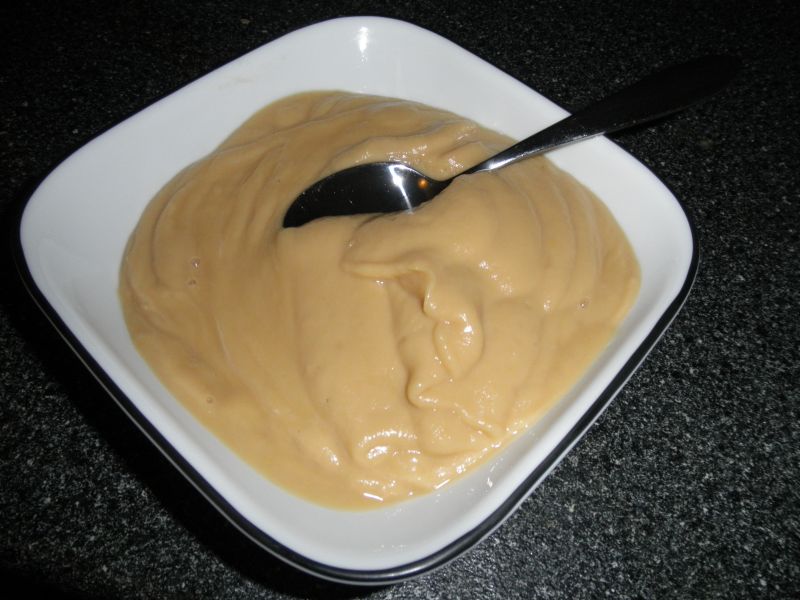 I'm still in my soft food phase, which hopefully will be ending soon. However, I've tweaked some old recipes to make them work. I really love this one, and I know it'll become a regular staple even once I can chew.
This is the simplest, easiest, super-yummy comfort food soup you can go for. It feels all carby and soothing and smooth…and yet it's got an amazingly robust flavor. And, of course, it has the protein that my body has been absolutely craving. I was sorely tempted to call it a bisque because it's so rich and creamy, it's definitely technically not a bisque (no seafood). I've also used a thicker version as pasta sauce for E or a veggie-dressing for me.
Also, as a bonus, this is totally a pantry soup–I've always got everything I need on hand.
Heat the olive oil, saute the garlic until golden and fragrant. Pour in the broth and garbanzos.
That's it.
Simmer for 1 1/2 hours or until the beans are super soft and most of the fluid is absorbed. Puree or let the Vitamix do it's magic, and add additional water to get the right thickness.
Garnish with herbs if desired.
I'll be posting this to Wellness Weekends  Hop over for more yumminess!!