I wrote this post 3 years ago and didn't feel comfortable posting it. And when I saw this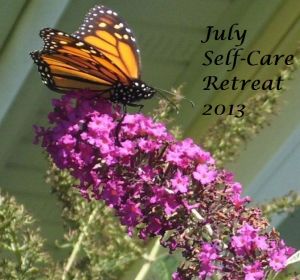 video about the importance of speaking up on depression, I dug it up.
It always pains me to see the stigma of mental illness, and yet, who me? I sure don't want to talk about it either. And yet it matters…it matters that people (like me) speak as they're able to normalize one of the most common conditions out there. Because one in ten people have depression, and one in five will at some point in their life. And those numbers are based on the people willing to admit it out loud. So chances are you or someone you love has, had or will have some sort of emotional disorder.
I can say that I experienced depression as long as I can remember– it was my normal.  My very 1st memory is actually of being so overwhelmed with depression, and I was still sleeping in a crib, so it's clearly it's been something I've had to learn to deal with for most, if not all of my life.
You can't see depression. Or at least you can't always see it. I was so depressed in high school that it was impossible to miss, but I think the years before and after that, I became an expert at covering it over, and looking perfectly perfect. And yet after so many years of being who I thought I was expected to be, I could barely recognize who was in the mirror, and I got to a point where I didn't know my own heart.
We, as a society, judge depression harshly. There are acceptable hurts, like broken bones and sprained ankles. But when it's emotional…the prevailing view is that there's something we should be doing better or differently. We always have the obligation to do our best, but sometimes that's not enough to help us function.
I know there are people who rail against antidepressants. I also have no doubt that I wouldn't be here without them. For the first time, I knew what it was to clear out some of the ever present heaviness and I could breathe. And yet, after a time, that needed crutch became a cage. It felt like I was watching life through a window, safe but not real, and that was more of a burden than I could bear. I believed I get off them in time despite what all my doctors said/recommended, and I did. I've been off them for about a decade. For me, that was the best path, and I have no regrets.
And now? I do experience depression at times, but it's (generally) no longer crippling depression. To be totally honest, it wasn't easy, and took a lot of time, sweat, tears and therapy, love and cats. I wish I could say that my anxiety dissipated the same way, but it hasn't (yet). And in some ways, I feel like it gave me a depth of self that I couldn't learn any other way. There's something about being able to hear your own heart cry out that helps you hear and be with others who are suffering in an authentic way. And that is a precious gift.
My years of depression and anxiety have also shaped my non-negotiable need for self-care and self-love. For me, eating well, movement, connection and meditation are simply necessary "medication".  Old habits die hard and newer ones take longer.  If I'm not conscious of taking good care of myself, I can and do fall into destructive patterns. And, seriously, who has time for that?
I'm including this post as part of the July Self-Care Retreat. Our hostess this week is Kate of Eat, Recycle Repeat, and she just posted on "How to Surrender".
Our posts in the series thus far:
Our blogging lineup:
Before we get into the "rules" (of the self-care retreat blog posts), know that the main "rule" is to relax, enjoy, take good care of yourself and have fun.
Why join us? Because self-care takes a village, too.
These posts are to inspire you all to make July a month of reflecting on self-care and the many ways to nourish ourselves. We encourage everyone to participate in this event in a way that feels appropriate to them, whether through making different choices around food, adding in movement, personal reflection, journaling or other self-care. If you would like to share your experience with self-care, we would love to include you in the experience, whether you join us for one week or every week. We ask that you link back to this post so that more people can learn about this retreat, and leave a comment for the weekly theme host, too! That way, we can make sure we see your post and that you're entered into the drawing.